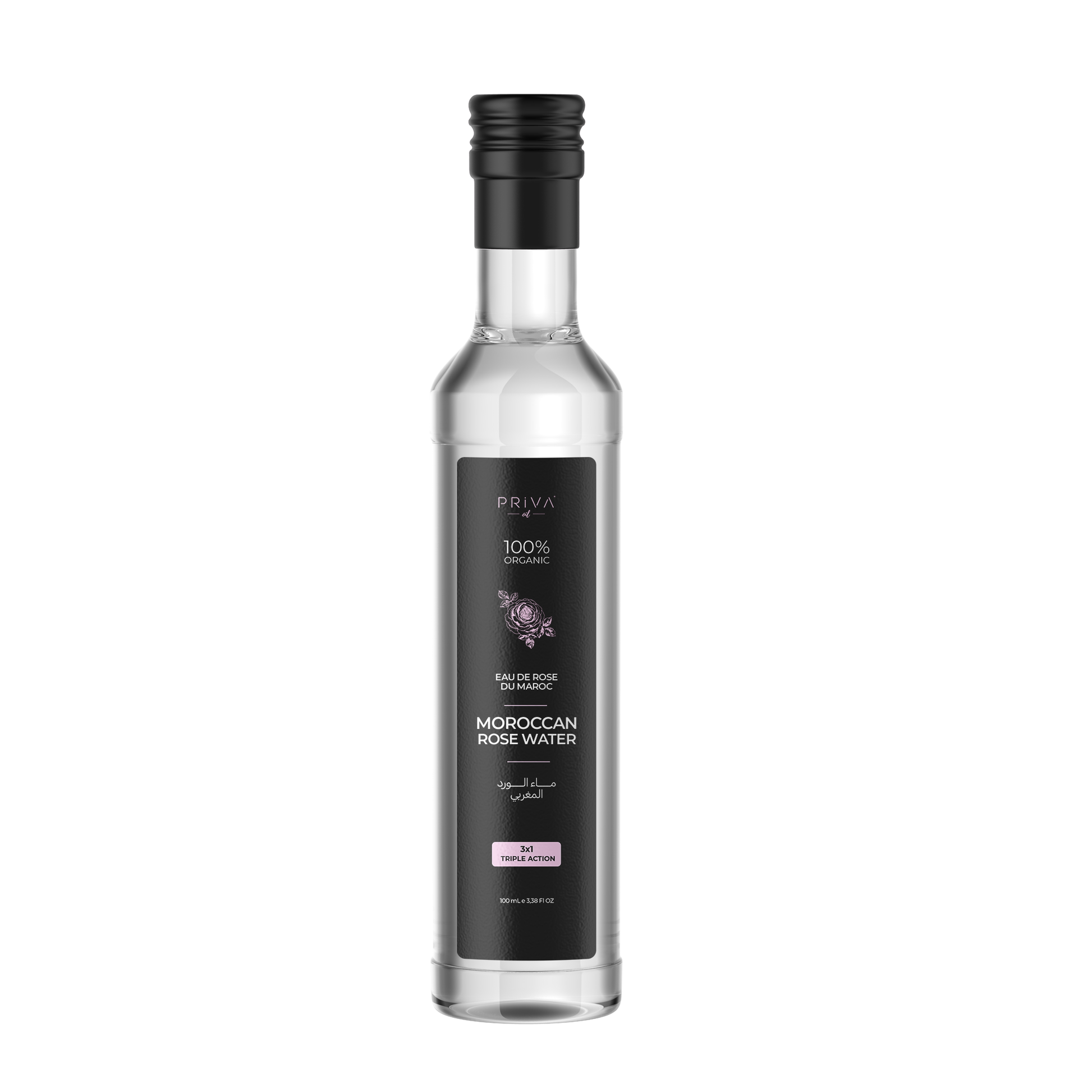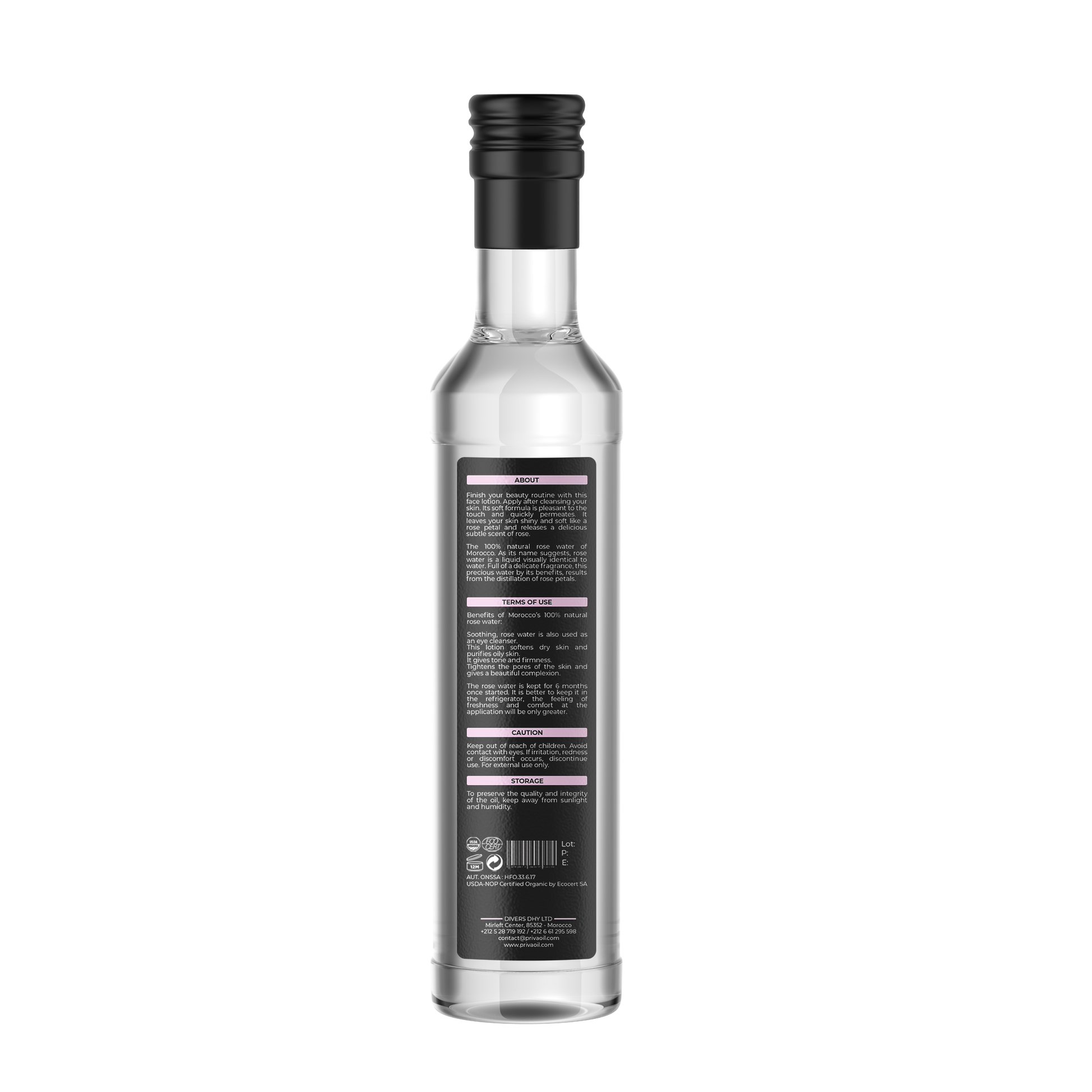 PrivaOil® Moroccan Rose Water
Sale price
$8.25
Regular price
PrivaOil® Moroccan Rose Water - Usda Certified 100% Pure Cold Press Virgin Premium Grade Moisturizer Treatment for Dry & Damaged Skin, Hair, Face, Body, Scalp & Nails (3,38 fl Oz - 100 ml)
The 100% natural rose water of Morocco. As its name suggests, rose water is a liquid visually identical to water. Full of a delicate fragrance, this precious water by its benefits, results from the distillation of rose petals.
The rose, a flower that leaves no woman indifferent, is a concentrate of beauty benefits. If there is indeed an organic cosmetic product to have in his bathroom, it is suddenly on the rose water for the face, an entirely natural product. Used as a fragrance in perfumery, rose is also a component often found in creams and facial treatments. The rose petals are distilled to extract their active ingredients. We obtain on the one hand a hydrolat, rose water, and on the other hand an organic oil, rose essential oil. Two organic cosmetics widely used in the composition of face masks and cosmetic products.
Benefits of Morocco's 100% natural rose water:
Soothing, rose water is also used as an eye cleanser.
This lotion softens dry skin and purifies oily skin.
It gives tone and firmness.
Tightens the pores of the skin and gives a beautiful complexion.
Conservation of rose water:
The rose water is kept for 6 months once started. It is better to keep it in the refrigerator, the feeling of freshness and comfort at the application will be only greater.
Origin:
Morocco, Kelaat Mgouna the valley of roses.
Use:
Used when waking up, Priva organic rose water refreshes the complexion and gently awakens
Estimated Delivery:Oct 11 - Oct 15

Free Shipping & Returns: On all orders over $200
PrivaOil® Moroccan Rose Water
Sale price
$8.25
Regular price