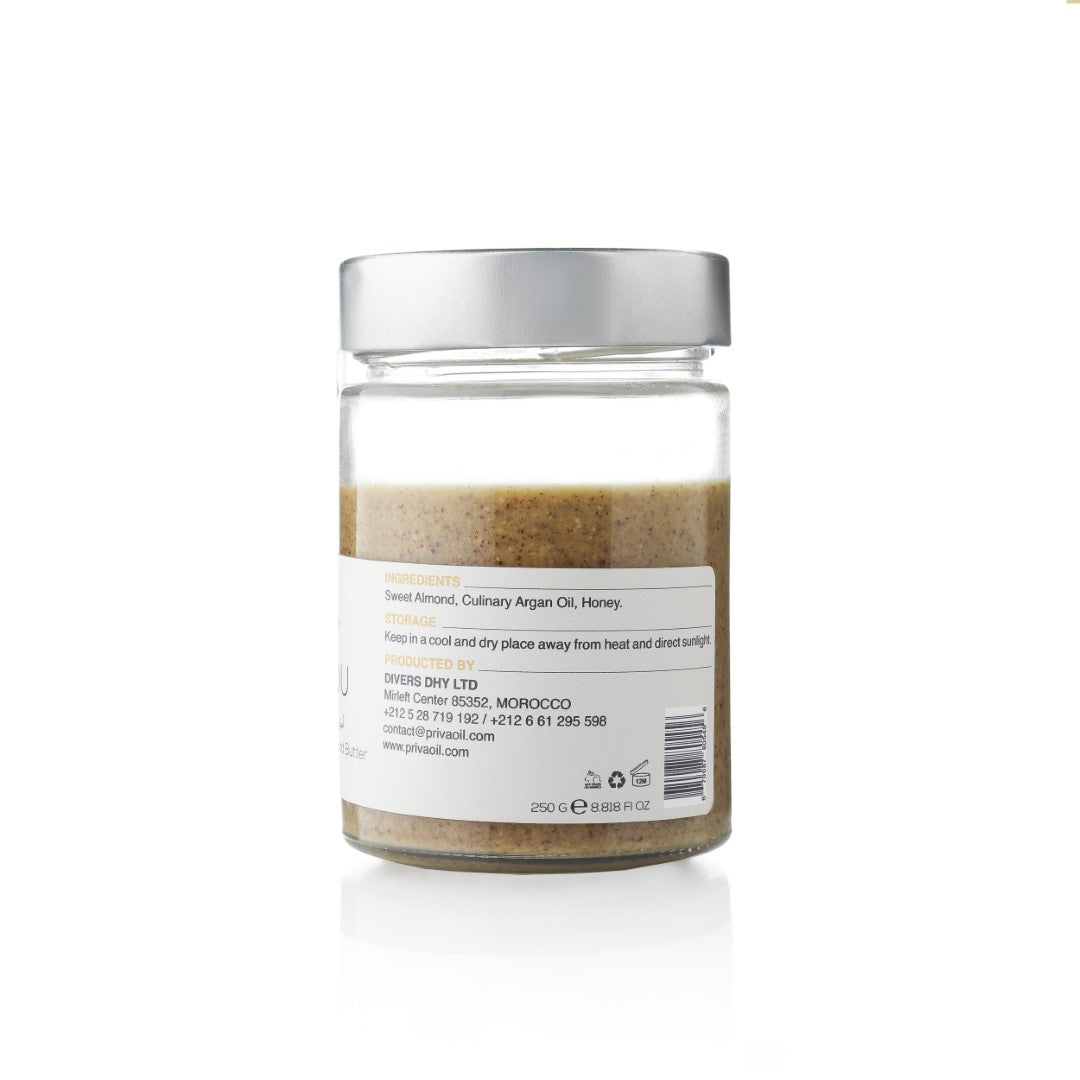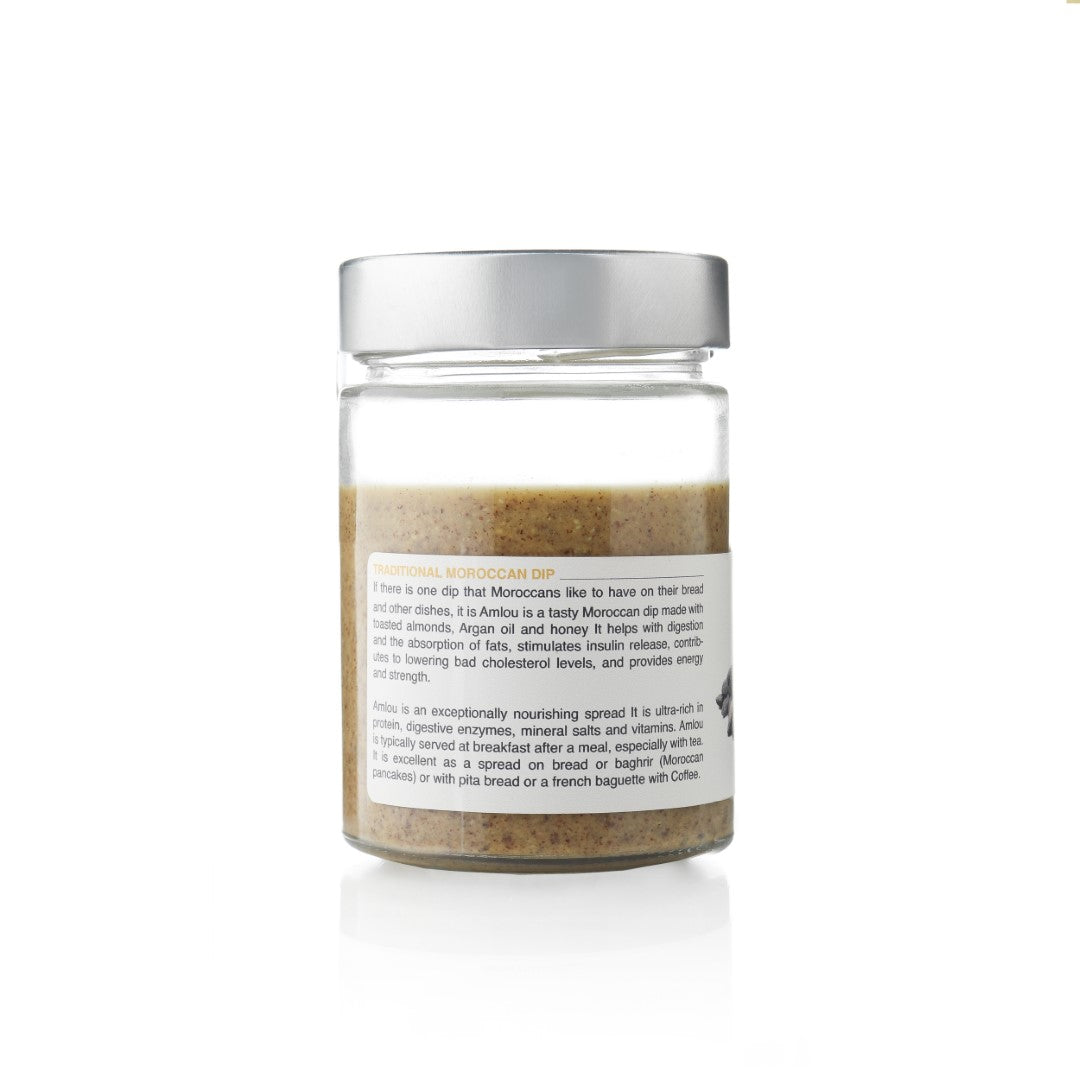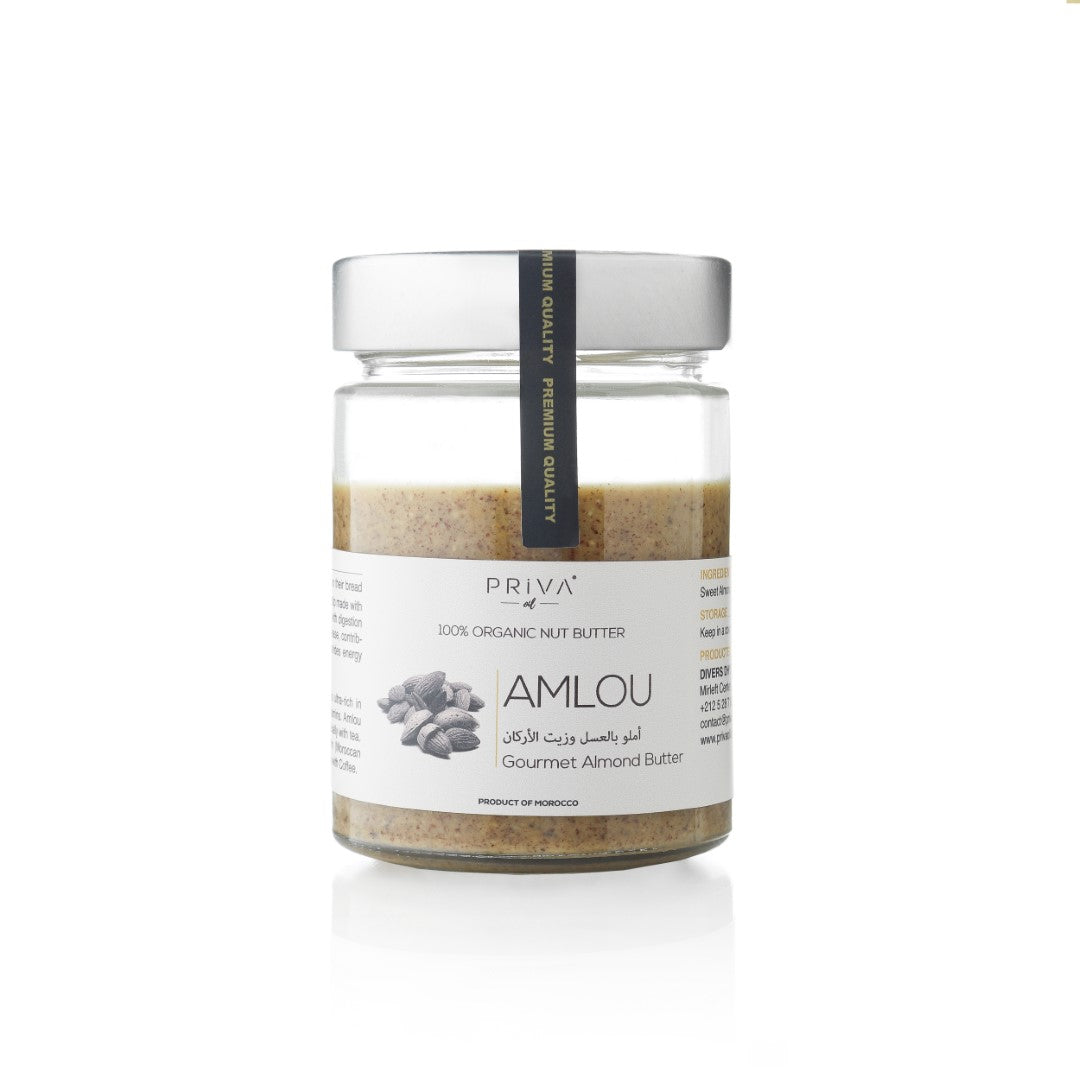 Sale price
$12.08
Regular price
PrivaOil® Moroccan Amlou
AMLOU, Traditional Moroccan Dip
If there is one dip that Moroccans like to have on their bread and other dishes, it is A mlou Is a tasty Moroccan dip made with toasted almonds, Argan oil and honey It helps with digestion and the absorption of fats, stimulates insulin release, contributes to lowering bad cholesterol levels, and provides energy and strength.
Amlou is an exceptionally nourishing spread It is ultra-rich in protein, digestive enzymes, mineral salts and vitamins.
Amlou is typically served at breakfast after a meal, especially with tea.
It is excellent as a spread on bread or baghrir (Moroccan pancakes) or with pita bread or a french baguette with Coffee.
Ingredients:
Sweet Almond, Culinary Argan Oil, Honey.
Estimated Delivery:Dec 20 - Dec 24

Free Shipping & Returns: On all orders over $200