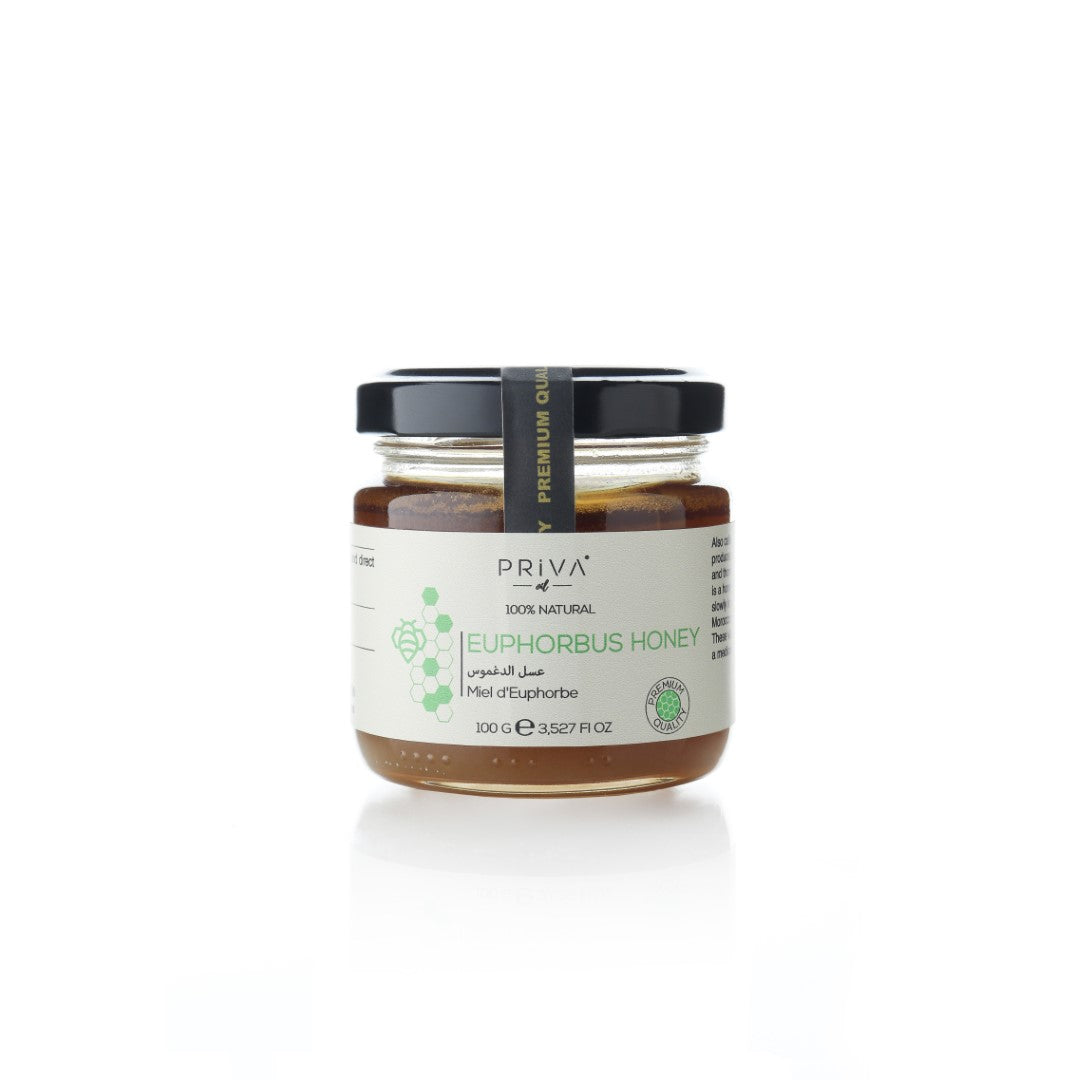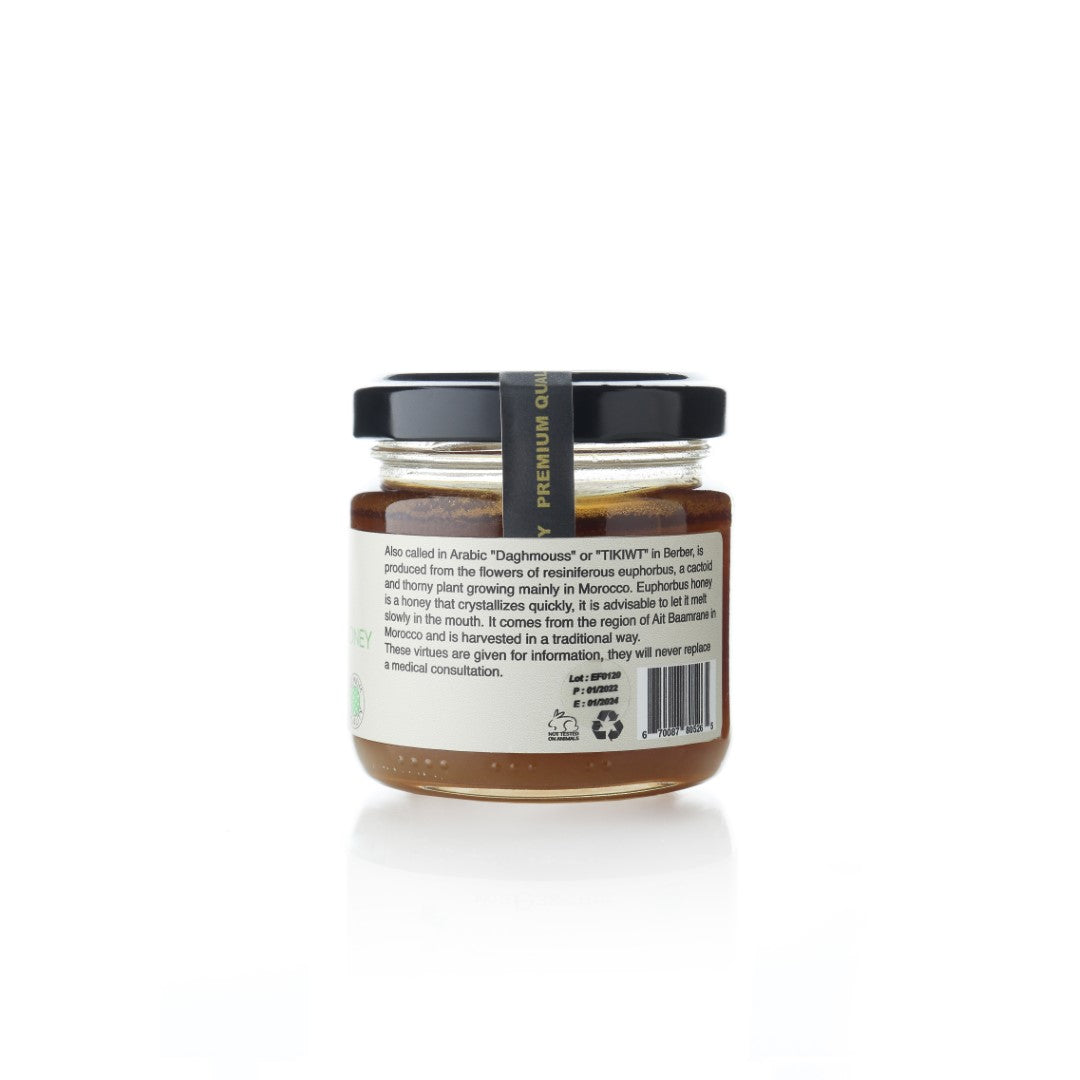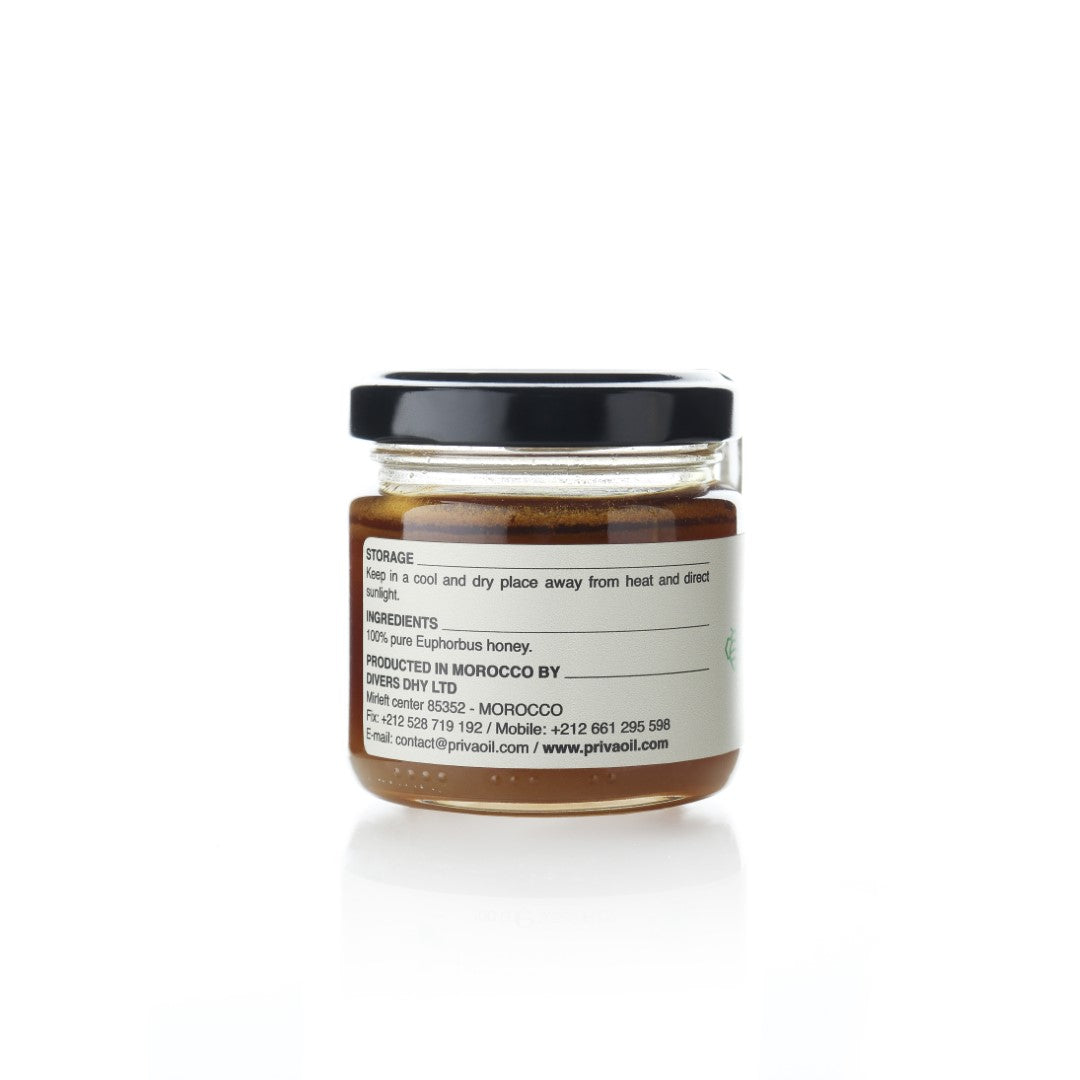 PrivaOil® Euphorbus Honey
Sale price
$18.75
Regular price
Euphorbus Honey / Miel d'Euphorbe / عسل الدغموس
Also called in Arabic "Daghmouss" or "TIKIWT" in Berber, is produced from the flowers of resiniferous euphorbus, a cactoid and thorny plant growing mainly in Morocco. Euphorbus honey is a honey that crystallizes quickly, it is advisable to let it melt slowly in the mouth. It comes from the region of Ait Baamrane in Morocco and is harvested in a traditional way. The medicinal virtues of this honey are numerous. Tonic: It cures sore throat. Warming: It relieves cough. Traditional medicinal properties: Hypertension, cardiovascular diseases, and allergic asthma.
These virtues are given for information, they will never replace a medical consultation.
Storage:
Keep in a cool and dry place away from heat and direct sunlight.
Ingredients:
100% pure Euphorbus honey.
Estimated Delivery:Oct 11 - Oct 15

Free Shipping & Returns: On all orders over $200