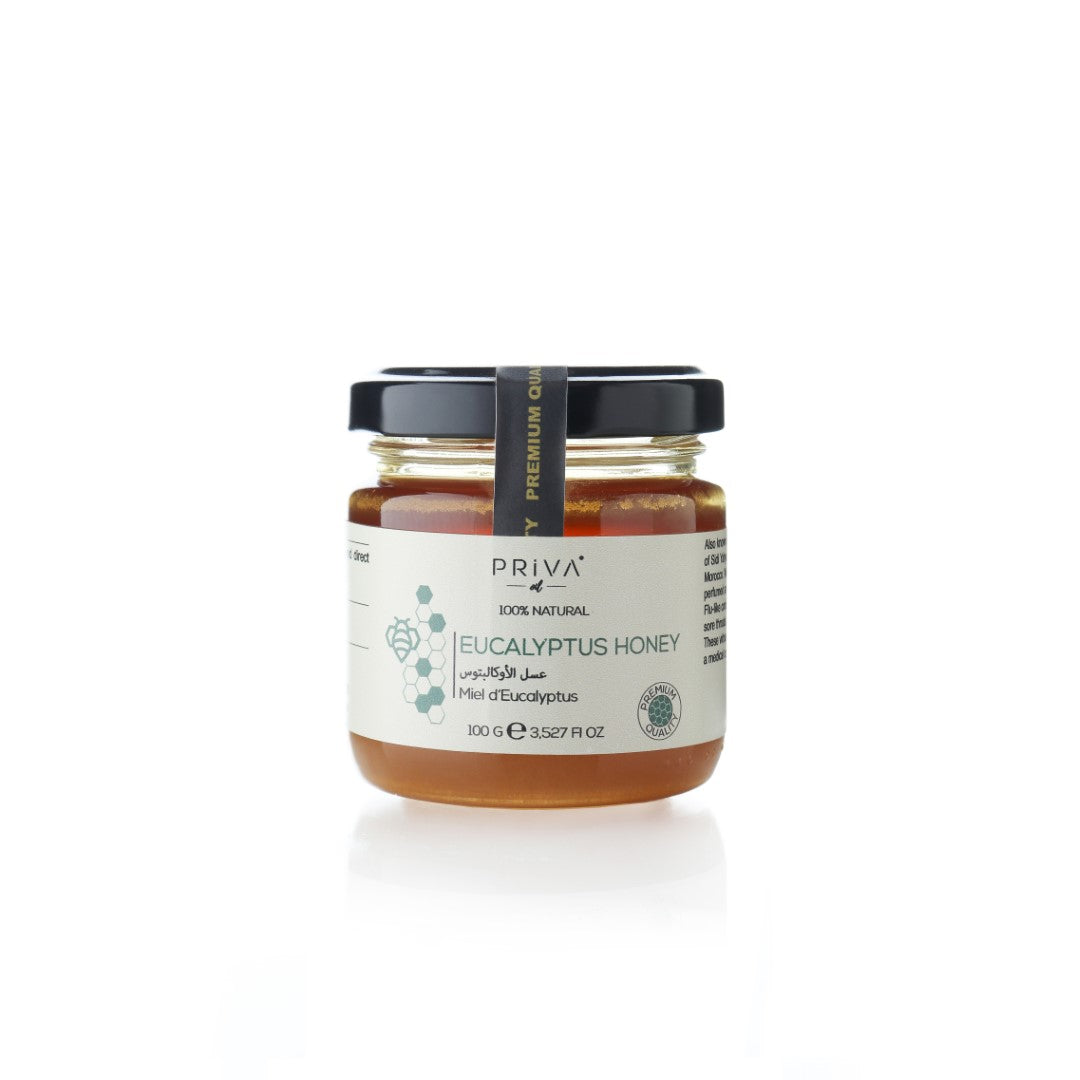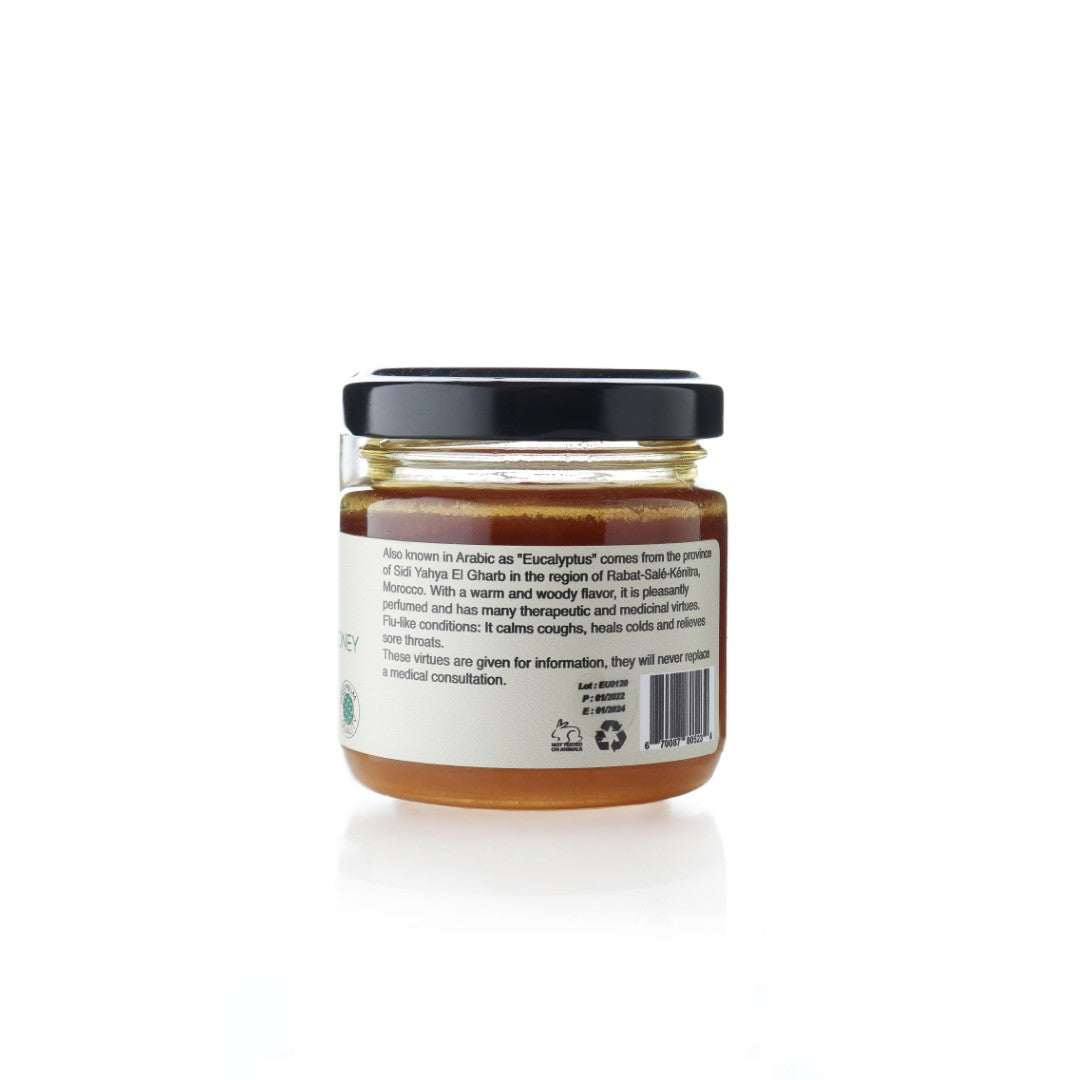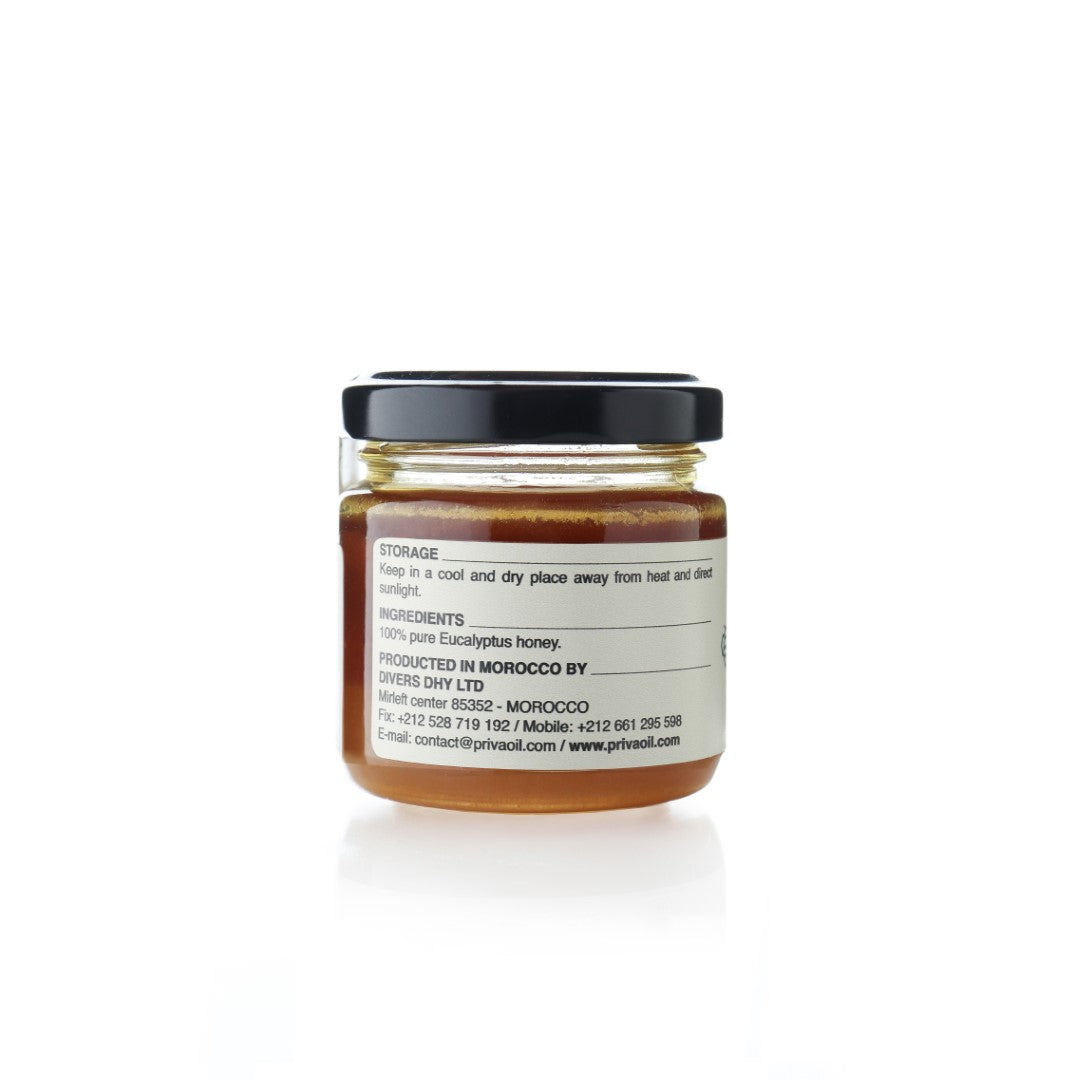 PrivaOil® Eucalyptus Honey
Sale price
$15.75
Regular price
Eucalyptus Honey / Miel d'Eucalyptus / عسل الاوكالبتوس
Also known in Arabic as "Eucalyptus" comes from the province of Sidi Yahya El Gharb in
the region of Rabat-Salé-Kénitra, Morocco. With a warm and woody flavor, it is pleasantly
perfumed and has many therapeutic and medicinal virtues. Flu-like conditions: It calms
coughs, heals colds and relieves sore throats. Medicinal virtues: It works effectively against
urinary cystitis. Antiseptic: It is an antiseptic of the respiratory and intestinal tract
These virtues are given for information, they will never replace a medical consultation.

Storage:
Keep in a cool and dry place away from heat and direct sunlight.

Ingredients:
100% pure Eucalyptus honey.
Estimated Delivery:Oct 11 - Oct 15

Free Shipping & Returns: On all orders over $200