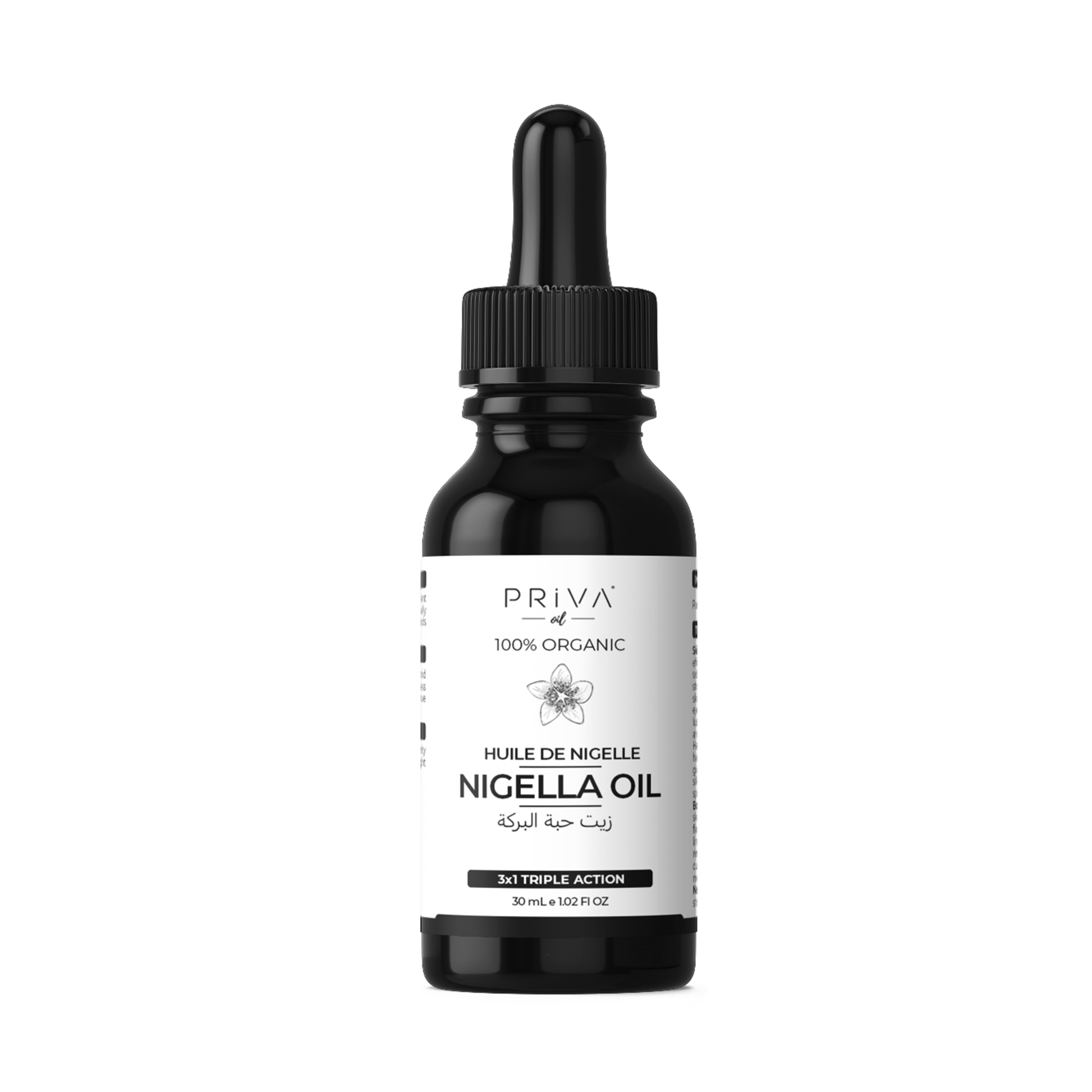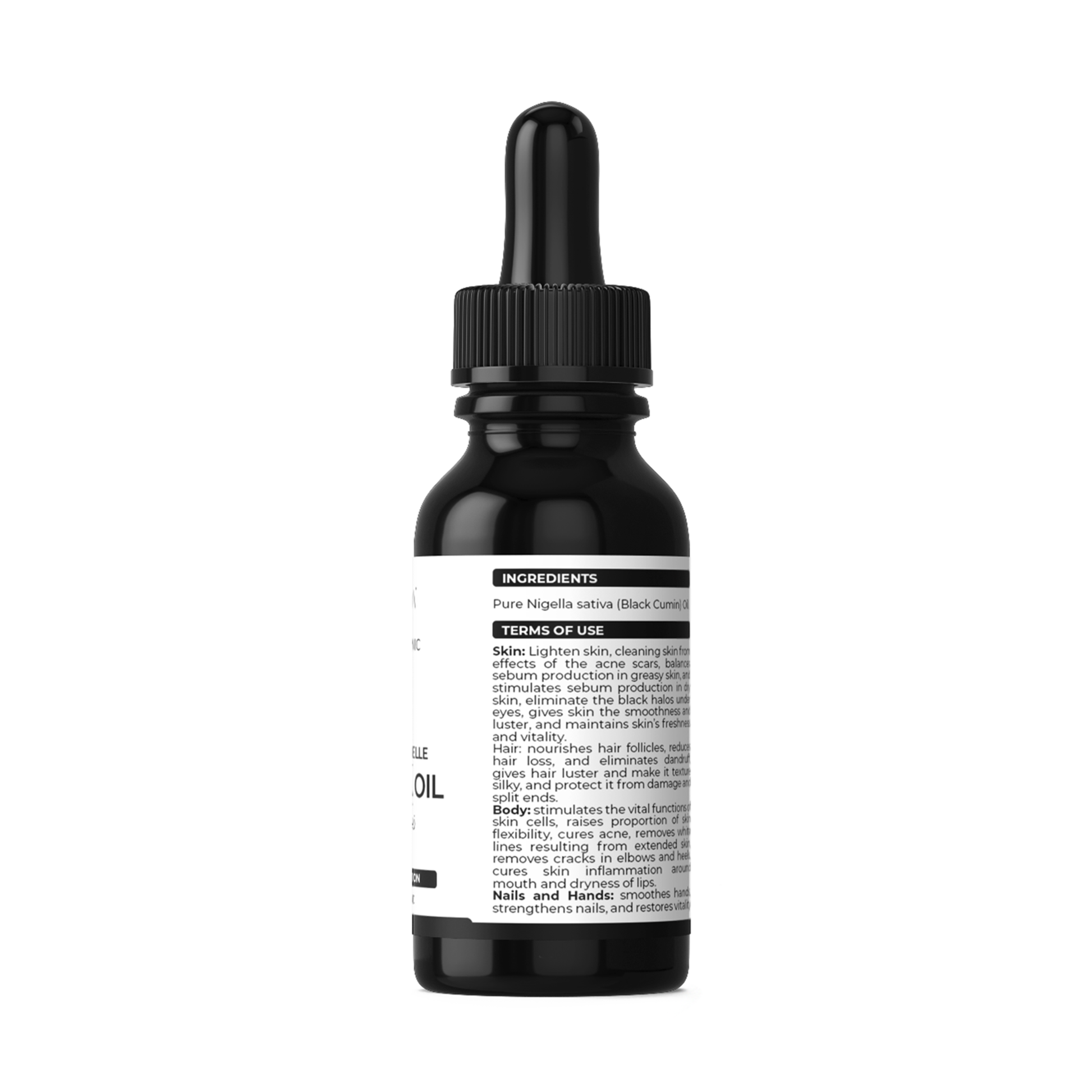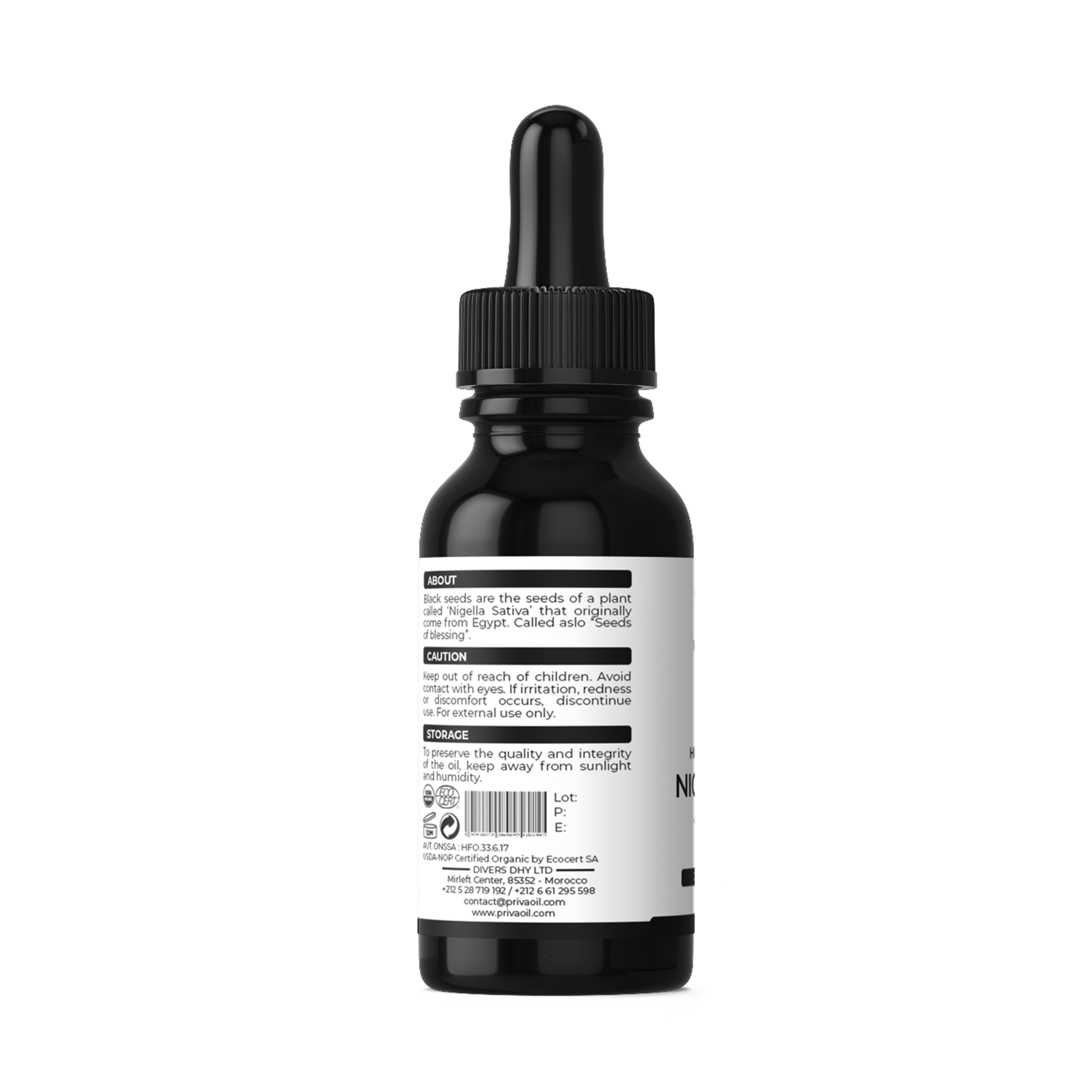 PrivaOil® Black Cumin Oil
Sale price
$12.17
Regular price
PrivaOil® Black Cumin Oil - (1oz) Usda Certified 100% Pure Cold Press Virgin Premium Grade Moisturizer Treatment for Dry & Damaged Skin, Hair, Face, Body, Scalp & Nails (1,02 fl Oz - 30 ml)
For thousands of years, Nigella Oil or Black Cumin Seeds Oil have been used for their healing and medicinal properties. Just in the recent years, researchers and scientists are beginning to recognize the amazing health benefits of black seeds. Black seeds are the seeds of a plant called 'Nigella Sativa' that originally come from Egypt. Many countries in Middle East call black seeds 'the seeds of blessing that can heal many diseases'.
Used as a great antibacterial, anti-inflammatory, anti-fungal, antiviral, antioxidant and antispasmodic. Black seeds can also be a great remedy for cold and are absorbed by the body quickly when taken in small dosages. Black seeds can help snakebites, spider bite and hard breathing and could protect liver and kidneys can help people with diabetes.
Ingredients:
Pure Nigella sativa (Black Cumin) Oil.
Estimated Delivery:Oct 11 - Oct 15

Free Shipping & Returns: On all orders over $200