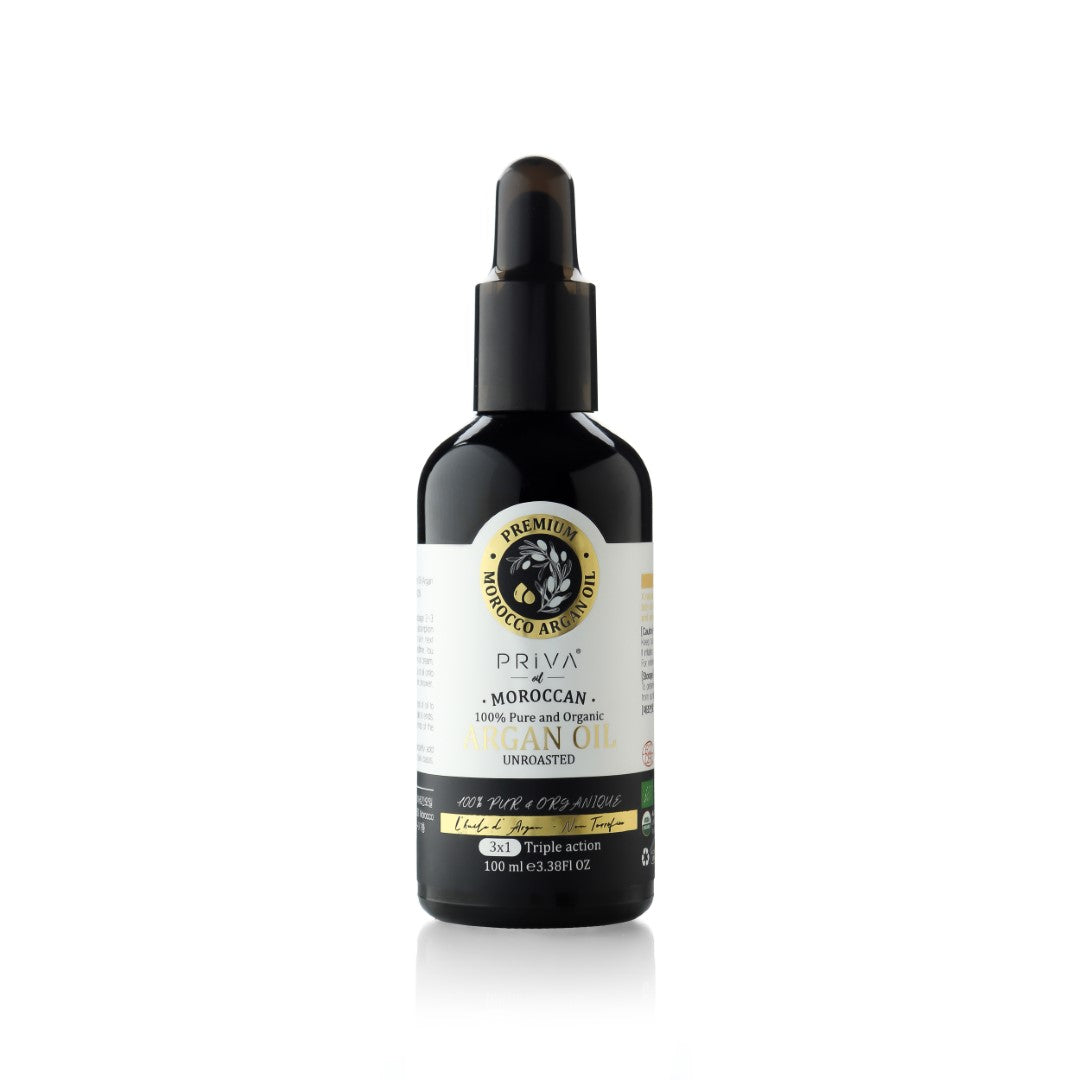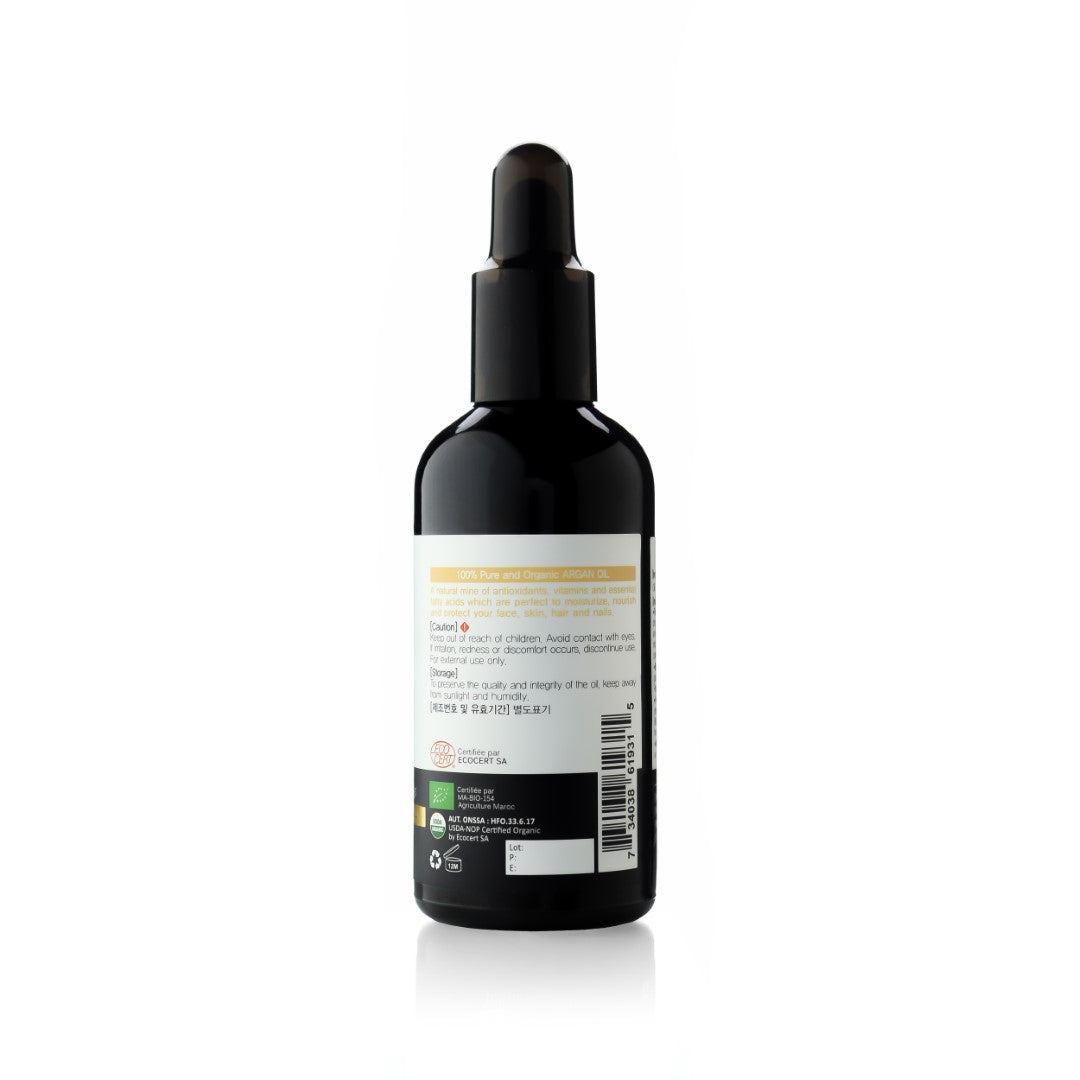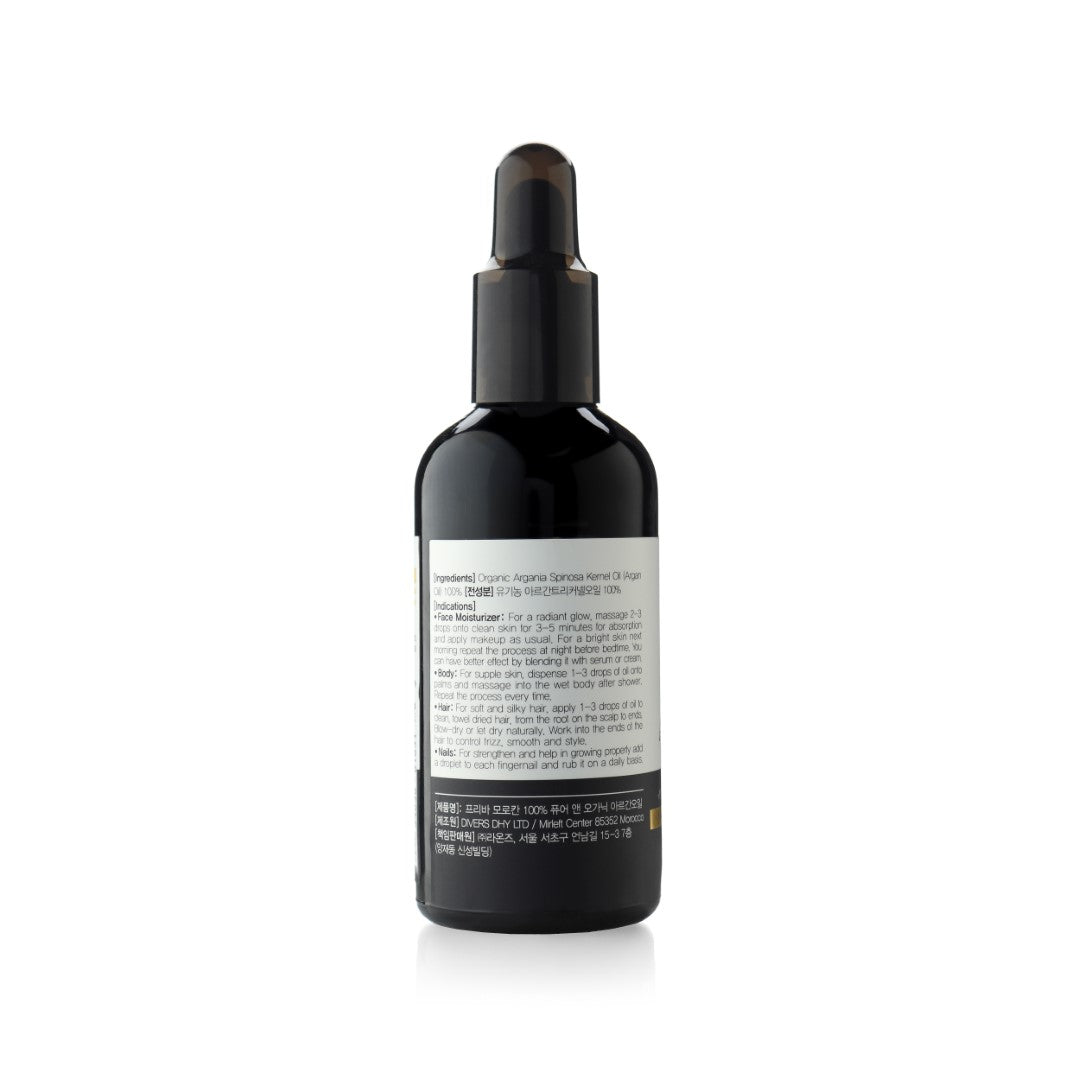 PrivaOil® Premium Unroasted Argan Oil 100% Pure and Organic
Sale price
$54.63
Regular price
Priva Premium Unroasted Argan Oil 100% Pure and Organic
Priva Premium Unroasted Argan Oil 100% Pure and Organic is mainly appreciated due to its richness in essential fatty acid omega-6, which is none other than linoleic acid. The main function of these fatty acids is to prevent dryness and strengthen the skin's hydrolipidic barrier. In simpler terms, they will have a strong affinity with the skin, even being attracted by the composition of the skin and easily cross the skin barrier. Essential therefore, these fatty acids will come to mix with the passage of the hydrolipidic film.

 Priva Oil's argan oil provides then a complete protection to the skin from external aggressions because the protective barrier will be reinforced. The fatty acids present in argan oil also have the function of better moisturizing the skin which will make it more impermeable to allergens. As far as facial care is concerned, this is an indispensable property, because the skin is more exposed to environmental attacks. Apart from moisturizing and protecting the skin, argan oil also contributes to reinforcing the antioxidant action, thanks to the presence of vitamin E.
 Thir argan oil will capture free radicals which are responsible for skin aging. In reality, these are unstable molecules that act like a tumble on the skin. In simpler terms, argan oil is particularly recommended to rejuvenate the skin. Also, in case of split, brittle or soft nails, apply argan oil to nourish and strengthen them. Your nails will be preserved from external aggressions.
 The argan oil that Priva Oil provides you is also highly effective for hair care. Indeed, argan oil for hair is just as interesting because of the presence of large quantities of unsaturated fatty acids, and the vitamin E that composes it. At the capillary level, argan oil can fight against hair loss and ensure their maintenance effectively.
Estimated Delivery:Dec 20 - Dec 24

Free Shipping & Returns: On all orders over $200