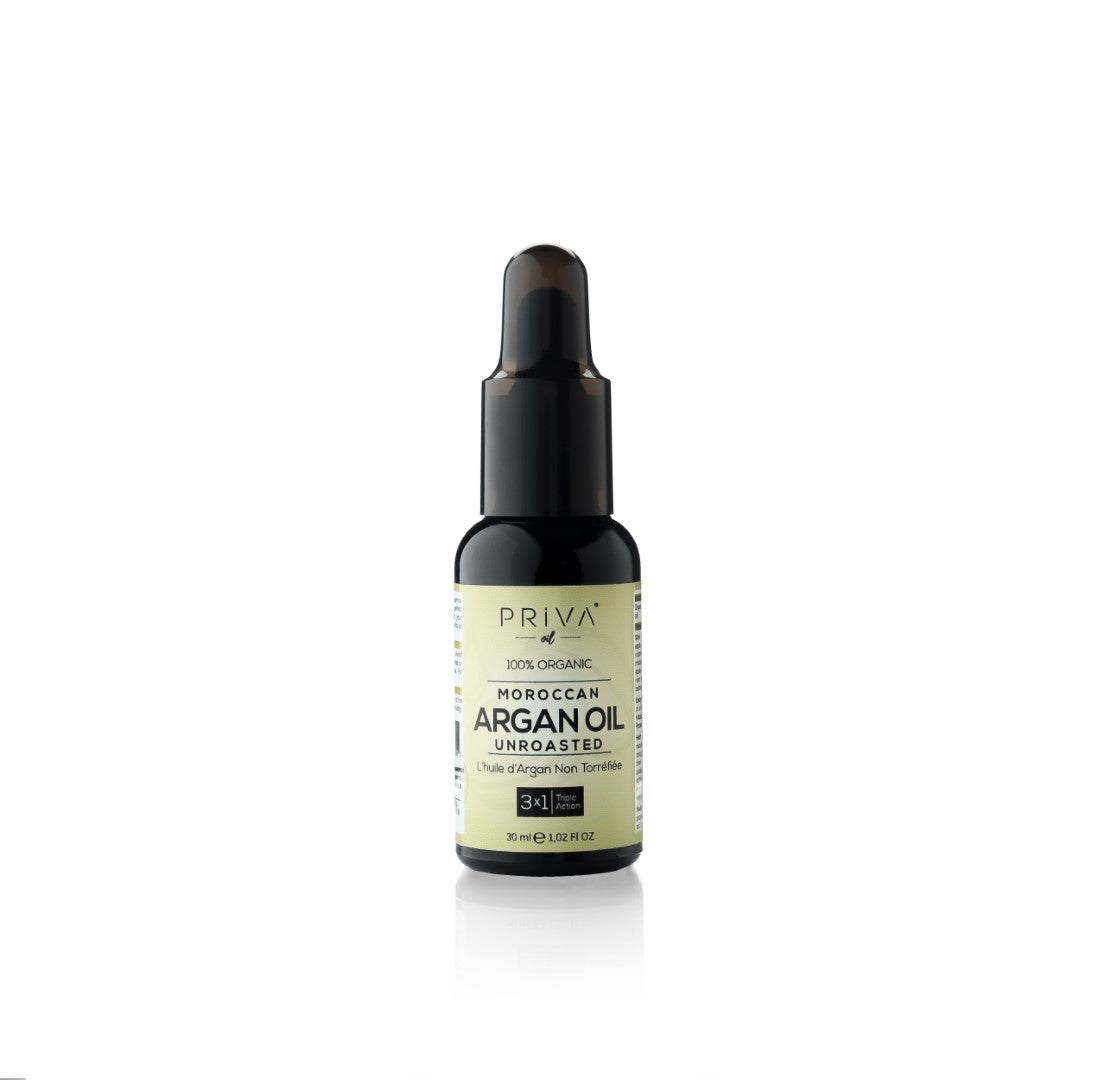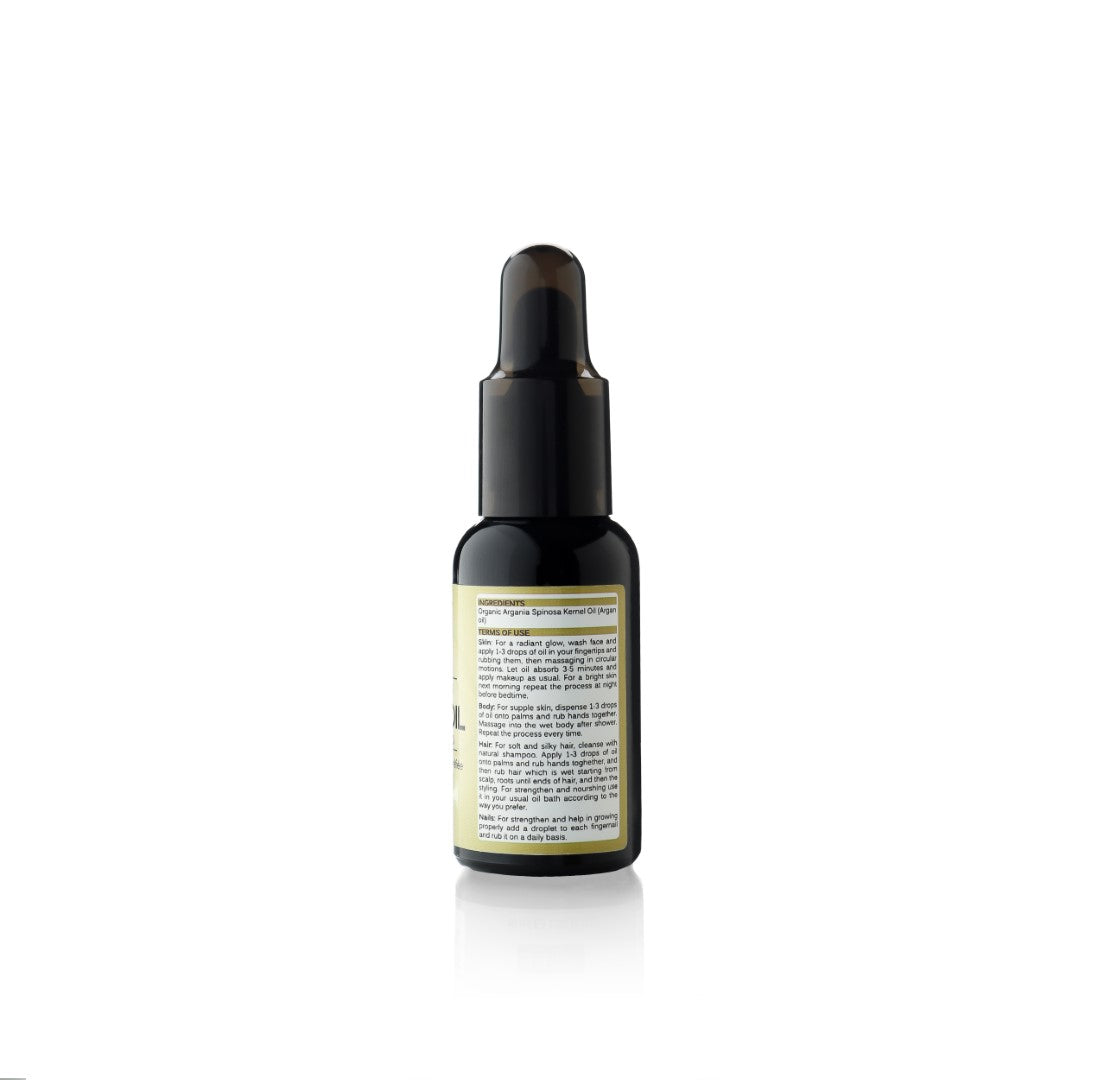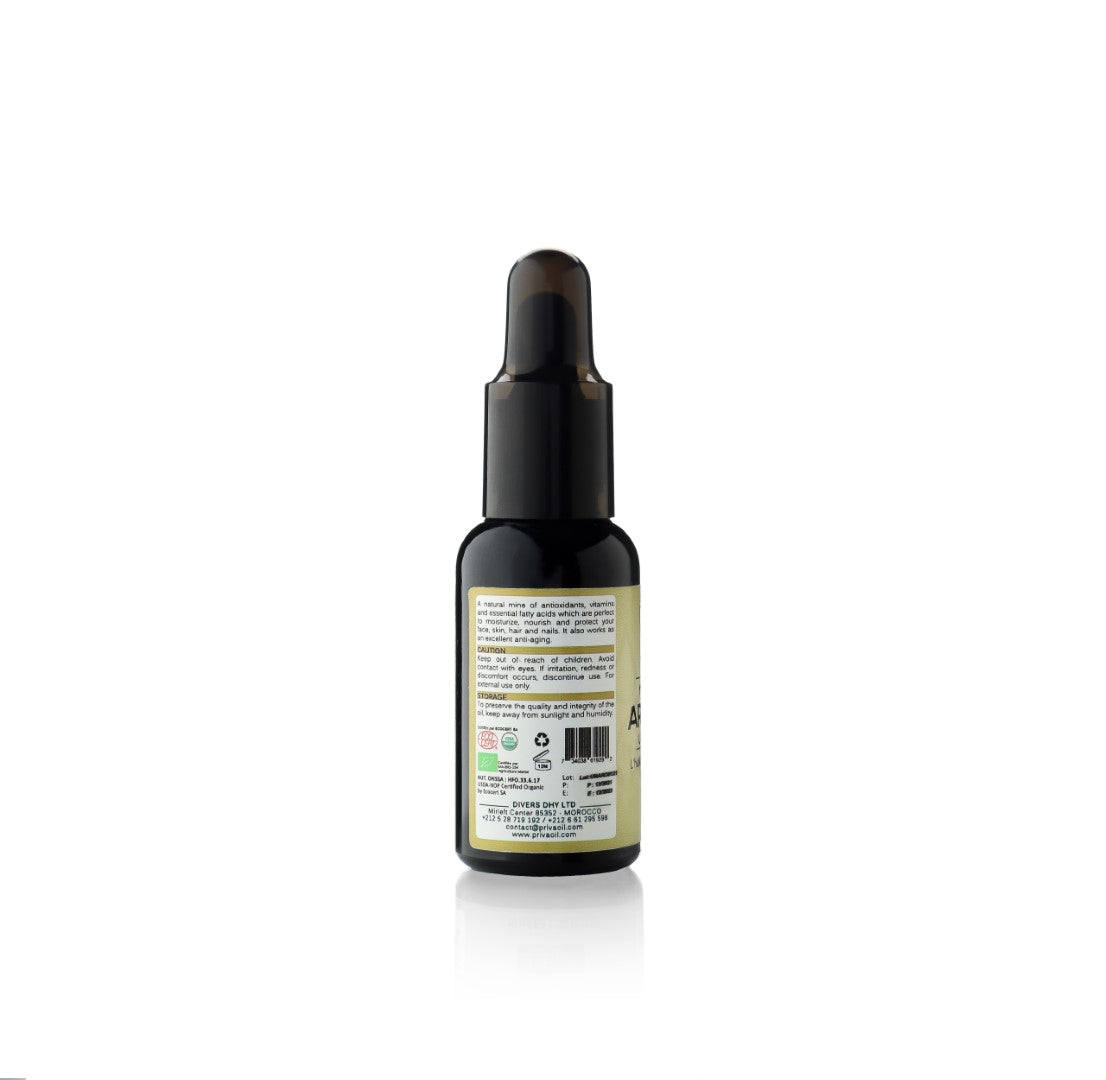 PrivaOil® Organic Moroccan Argan Oil
Sale price
$10.35
Regular price
Priva Organic Moroccan Argan Oil (1oz) Usda Certified 100% Pure Cold Press Virgin Premium Grade Moisturizer Treatment for Dry & Damaged Skin, Hair, Face, Body, Scalp & Nails (1,02 fl Oz - 30 ml)
Priva Oil brings you this 100% pure cold press virgin Moroccan argan oil for your daily care.
Due to its high content of fatty acids (omega 6 and 9) and vitamin E, this oil is full of moisturizing properties. Argan oil is highly nourishing that helps to fight the signs of aging on your skin by activating cell regeneration and restoring the skin's hydrolipidic film. Ideal for improving the elasticity and firmness of the skin, Priva Oil's argan oil also helps to fight against external aggressions such as wind and sun. You can use it pure or mixed with a cream. Although it can be used daily, people prefer to use it in the evening because of its very oily texture. It's perfect either for the body or the face.
 The fatty acids contained in argan oil allow the hair to be healthy and beautiful. Argan oil nourishes, rehydrates, and revitalizes the hair while providing shine and suppleness. This oil acts at the heart of the hair fiber. It repairs and strengthens the hair fiber to protect it from external aggressions that could damage it, such as heat, chlorine, wind, pollution, sun. Use argan oil as prevention, before going on vacation in the sun or at the beginning of the school year, will no longer rhyme with damaged and dull hair.
 Priva Oil Argan oil is 100% pure and obtained in an environment conscious process. It's completely synthetics, gluten, GMO, fillers, or fragrance free.
Estimated Delivery:Dec 20 - Dec 24

Free Shipping & Returns: On all orders over $200