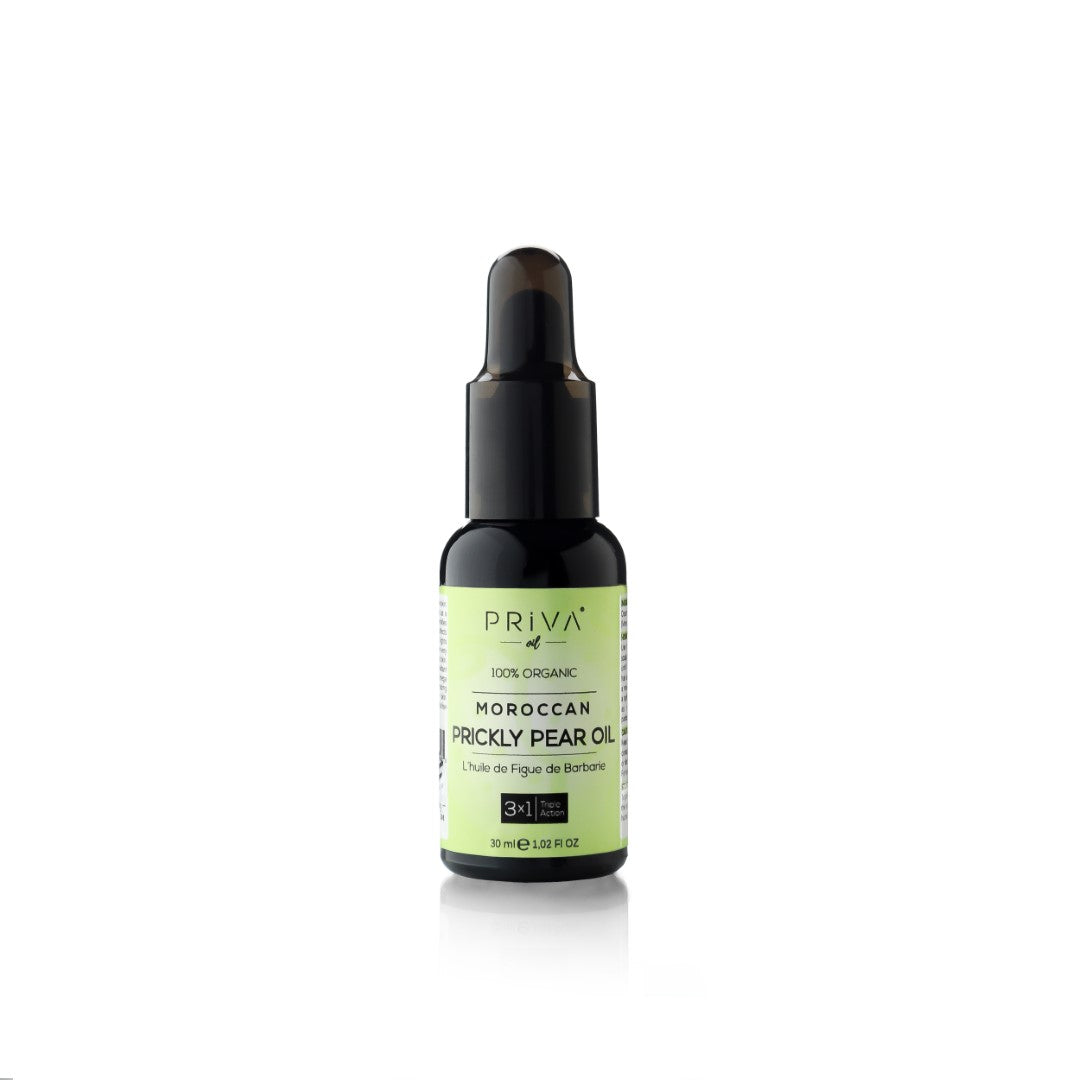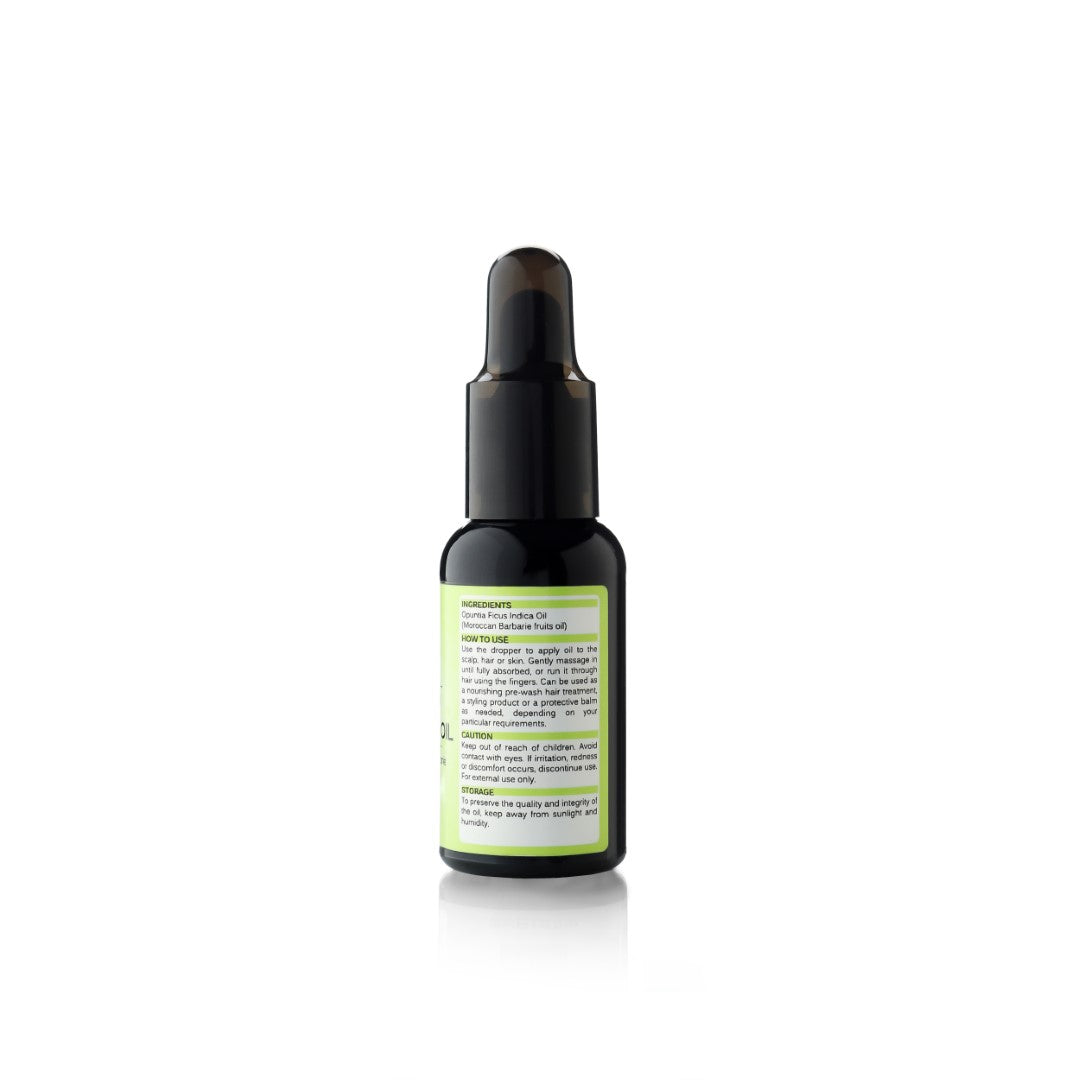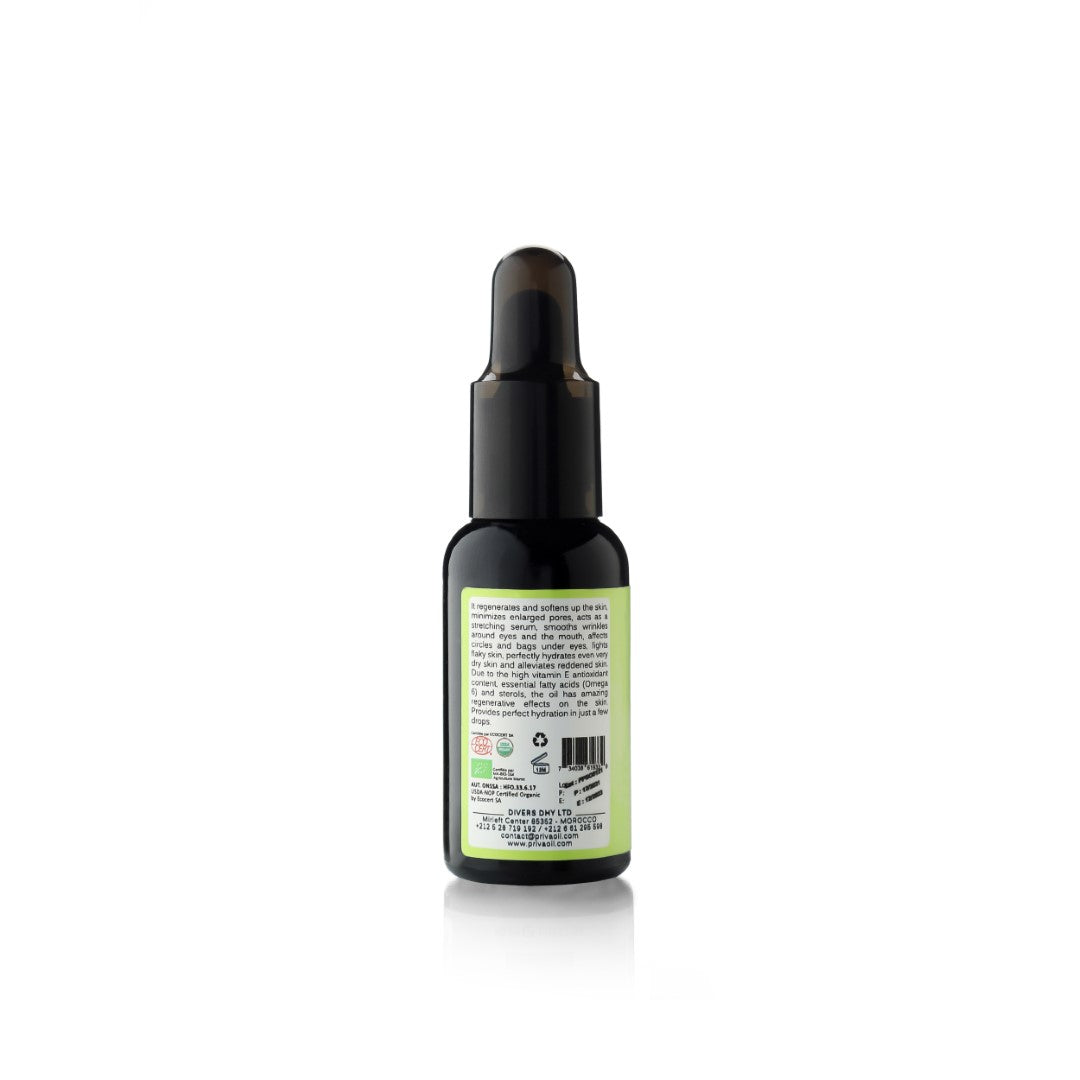 PrivaOil® Prickly Pear Seed Oil (Cactus Barbary Fig Oil)
Sale price
$29.98
Regular price
Priva Prickly Pear Seed Oil (Cactus Barbary Fig Oil) Pure Certified Organic Anti Aging Facial Night Serum Moisturizer - Natural Treatment for Acne, Blemishes and Under Eye Dark Spots (1,02 fl Oz - 30 ml)
Priva Oil Prickly Pear Seed Oil (Cactus Barbary Fig Oil) Pure Certified Organic Anti Aging Facial Night Serum Moisturizer - Natural Treatment for Acne, Blemishes and Under Eye Dark Spots (1,02 fl Oz - 30 ml)
The Priva Oil's prickly pear seeds oil is a 100% pure cold-pressed oil. The oil is processed mechanically and filtered naturally without treatment or refining. This process preserves the nutrients and benefits of the oil. Its high content of essential fatty acids (linoleic acid or vitamin F, and alpha-linolenic acid), but also vitamin E and sterols, makes it a true elixir of youth for the skin, especially for dry, sensitive, or intolerant skin.

Linoleic acid, in particular, is ideal for dry skin that tends to react with allergies, it promotes the reconstitution of skin lipids, and limits water loss while also promoting membrane fluidity. The prickly pear seed oil is an outstanding anti-free radical and a powerful skin repairer.
Priva Oil's prickly pear seeds oil is regenerating as it restores firmness and tone to the skin. It helps to fight against skin dryness and to slow down the aging process of the skin by preventing the formation of wrinkles. Prickly pear seed oil is a nourishing and moisturizing dry oil.  When applied to the hair, it will restore shine, brilliance, and suppleness. Also used in nail care, massaging the nails regularly with prickly pear seed oil strengthens them and makes them less brittle.
Estimated Delivery:Dec 20 - Dec 24

Free Shipping & Returns: On all orders over $200