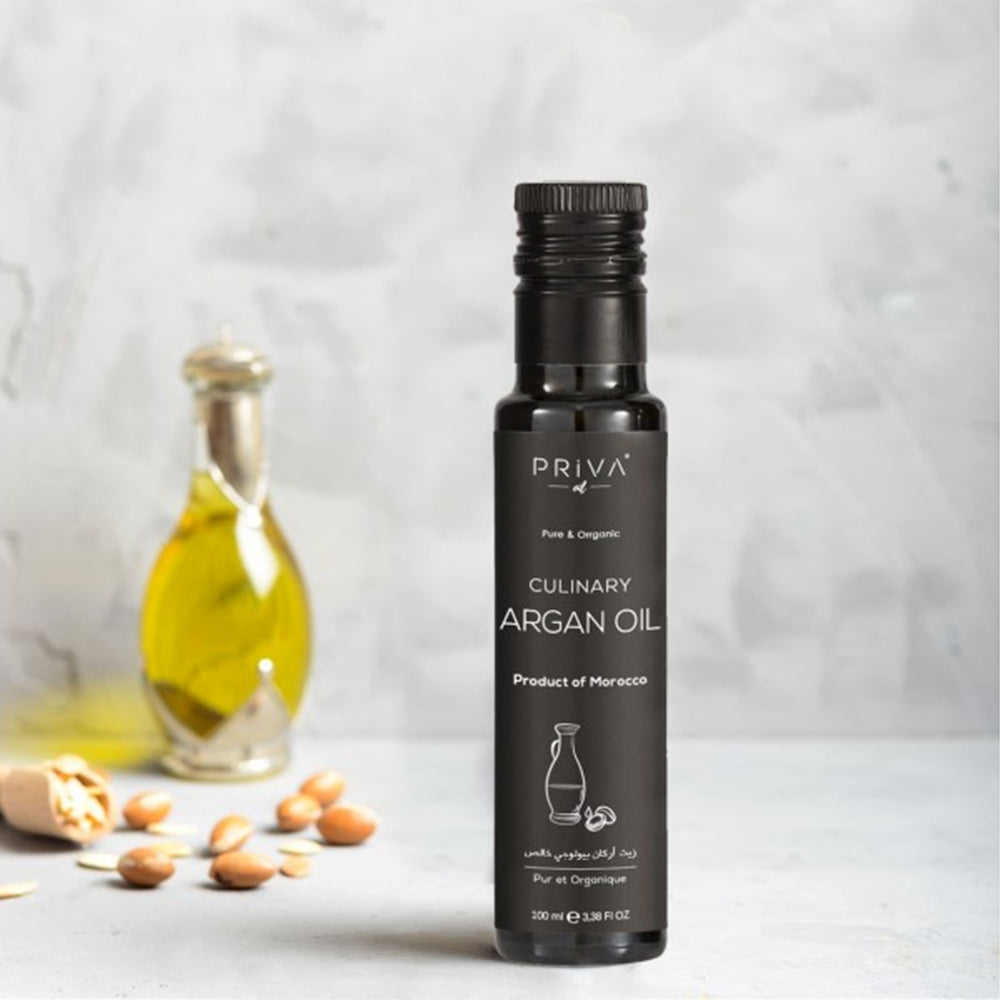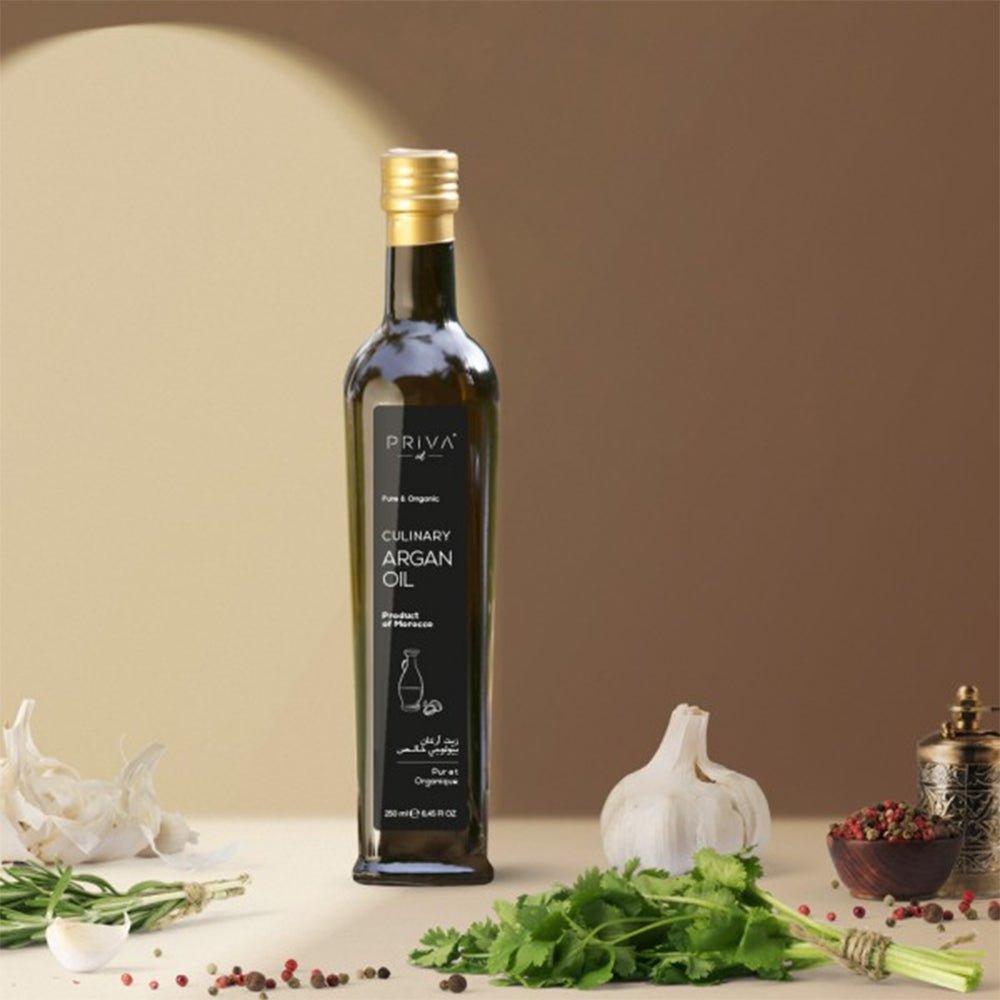 PrivaOil® Moroccan Culinary Argan Oil
Sale price
$29.64
Regular price
Priva Moroccan Culinary Argan Oil - For Cooking & Eating Extra Virgin, cold-pressed (3,38 fl Oz - 100 ml)
Priva Oil's argan culinary oil is obtained from roasted almonds. Once they have been roasted. They then develop odors and aromas of hazelnut that give it all its culinary properties. This argan oil provides a good amount of vitamin E and antioxidants. Thus, it has anti-aging virtues by acting on the premature aging of cells and skin by free radicals.
Argan oil is very rich in vitamin E which is a natural antioxidant and it also contains many sterols that have a real anti-aging action. The sterols stimulate cell metabolism and at the same time, neutralize aggressive free radicals in order to protect the connective tissue. With this process, argan oil acts against the loss of elasticity of the skin and helps prevent the appearance of wrinkles.
Edible Argan oil is rich in omega 9, beneficial to the cardiovascular system, omega 6, and essential fatty acids. It could improve triglyceride and cholesterol levels in patients with dyslipidemia (too much fat in the blood) or diabetes.
Culinary argan oil must be stored away from light because it contributes to its oxidation. Argan oil can be heated in gentle cooking because it is composed mostly of monounsaturated fatty acids although it's more appreciated raw.
Estimated Delivery:Dec 20 - Dec 24

Free Shipping & Returns: On all orders over $200