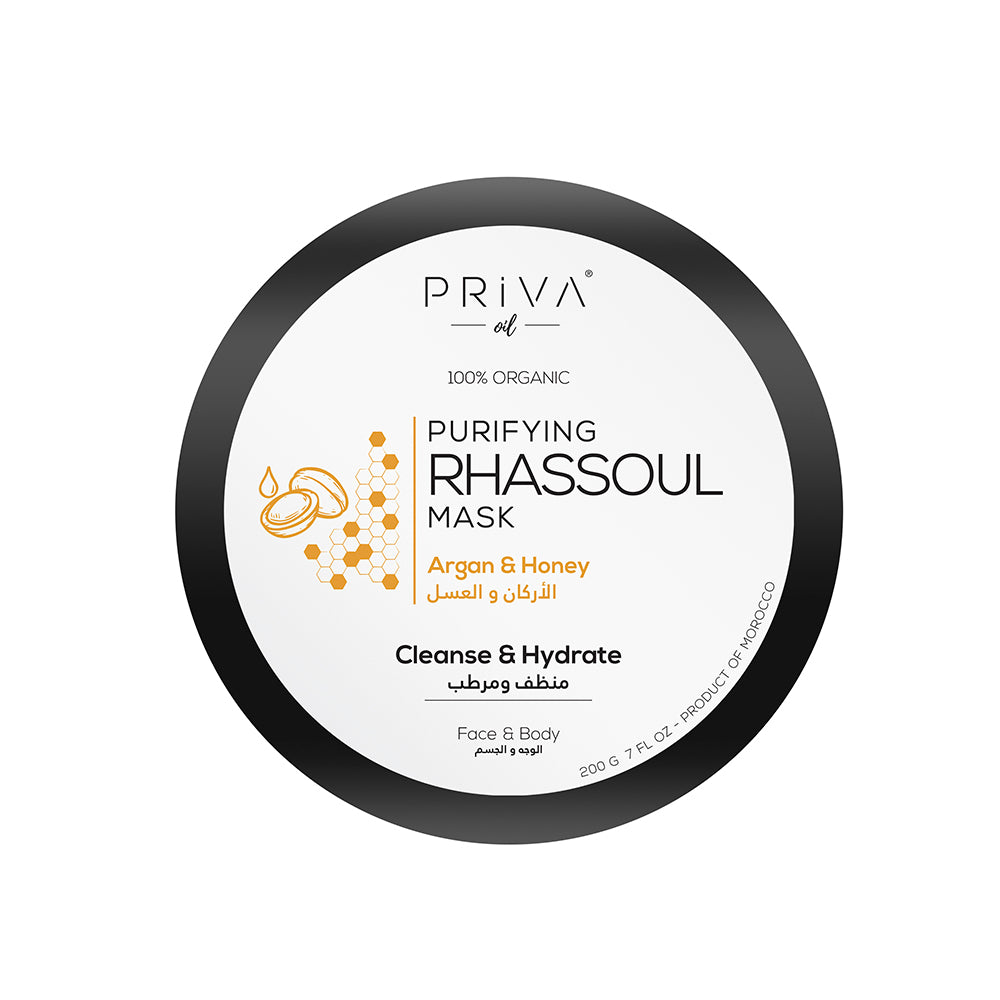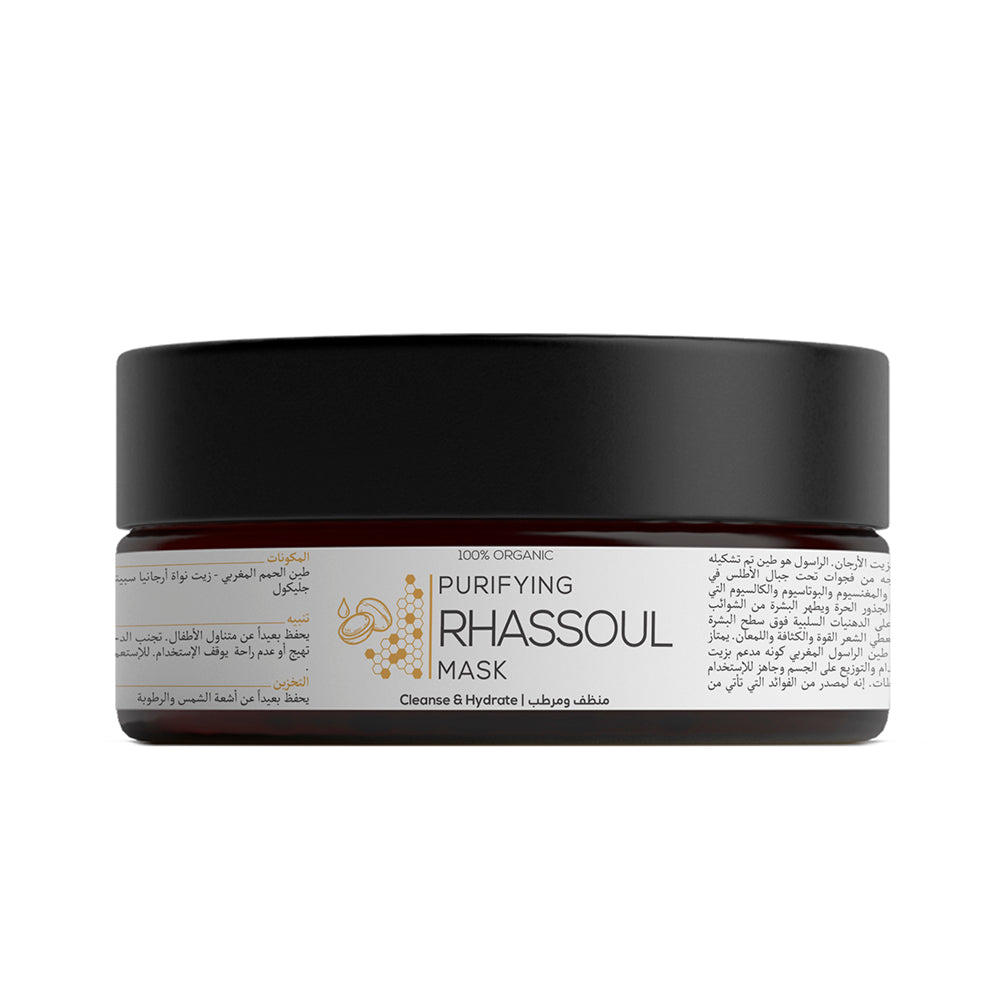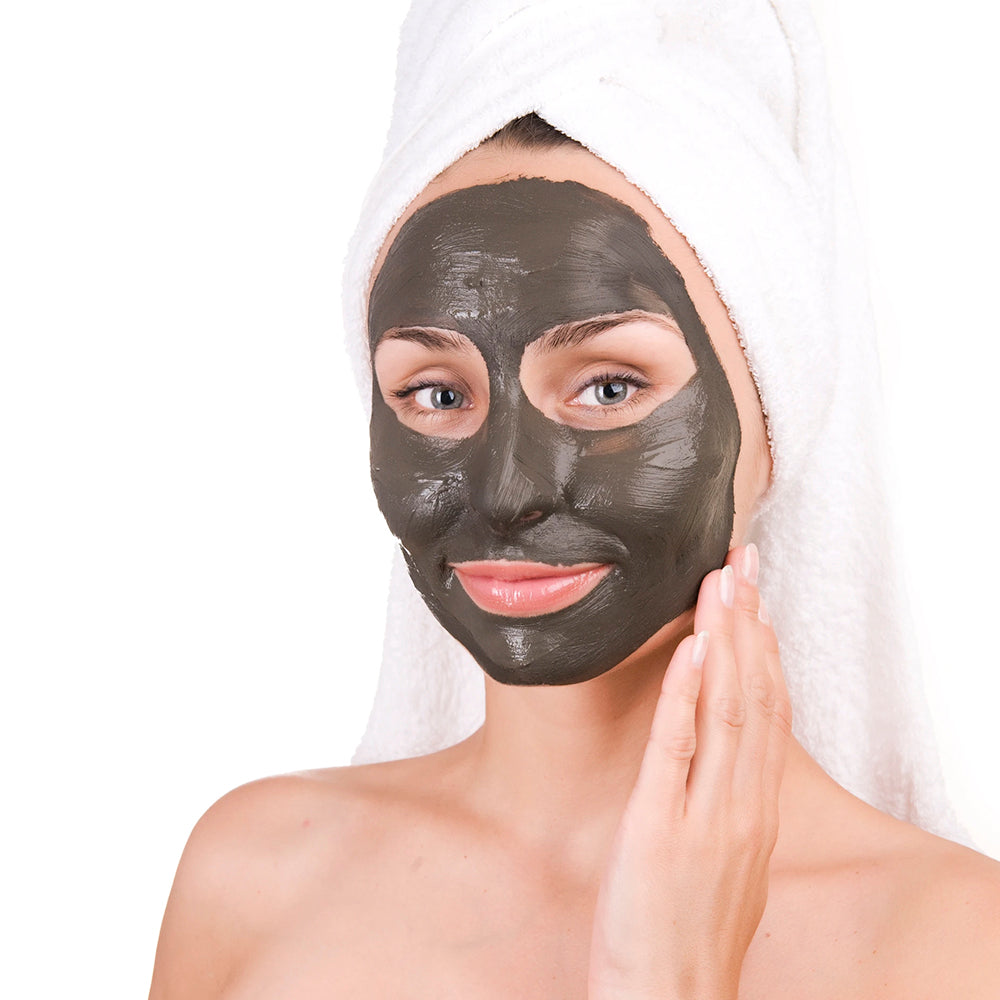 PrivaOil® Moroccan Ghassoul Clay
Sale price
$24.66
Regular price
Priva Moroccan Ghassoul Clay 200g
Rhassoul, also called ghassoul, is a natural, mineral, and volcanic clay found in deposits in the Middle Atlas Mountains in Morocco. It is rich in Pro-vitamin, Iron, Sodium, Potasium, Silicon, and Trace elements.
Priva Oil's ghassoul clay is a cleansing powder, but it does not contain surfactants and does not alter the lipo-protective film of the epidermis and the hair fiber. It can, therefore, be used as shampoos or mild soaps, particularly recommended for sensitive skin or scalp.
Rhassoul or Ghassoul is a natural product with multiple virtues on the skin, but also the hair. It gently cleanses, purifies and degreases the hair fiber and skin tissue without irritating the sebaceous glands and without attacking the protective sheath of the hair. It also softens skin and hair, decongests the epidermis, absorbs excess sebum, regulates sebum production of combination and oily skin and oily scalps. Priva Oil's ghassoul also has a volumizing effect on fine hair, tightens the pores, useful for problem or oily skin, helps dandruff disappearance, facilitates the detangling of the hair, restores elasticity to the skin tissue, and as a regenerating and lightening effect on dull skin.
Priva Oil's ghassoul can be used for different purposes as it is a purifying mask for acne-prone skin, especially in the case of blackheads; a balancing mask for combination skin; a radiance Mask; a gentle exfoliation; and a cleanser for the epidermis. On the hair, ghassoul is also used as shampoo, volumizing mask; balancing mask for combination hair; also as a mask to soften hair.
Estimated Delivery:Dec 20 - Dec 24

Free Shipping & Returns: On all orders over $200